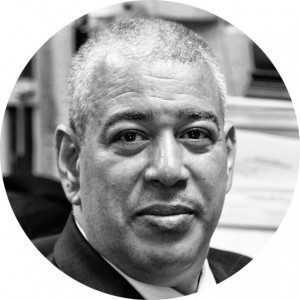 Gilberto Agosto, Deputy Director, Teen Programs with St. Nicks Alliance in Williamsburg, Brooklyn. St. Nicks Alliance (SNA) is a nonprofit, nonsectarian community-based organization founded in 1975 with the mission to transform the lives of low and moderate-income people through employment, education, housing, and health care. This is done by delivering impactful services with measureable outcomes to children, youth, adults, and the elderly. As a civic anchor, we carry out this mission with the context of building a sustainable community for all people through the arts, environmental advocacy, and urban planning.
Established in 1994, St. Nicks Alliance's Youth and Education department strives to transform the lives of more than 6,000 North Brooklyn youth, ages 2-24 each year. Through a wide-range of programs, youth are empowered to successfully advance through the stages of education and into young adulthood with the core competencies to thrive, both emotionally and financially in partnership with schools, families and community. St. Nicks Alliance's holistic approach to transformation combines youth development, academic enrichment, health and wellness, arts learning and post-secondary readiness.
As Deputy Director, Teen Programs, Gilberto Agosto will oversee a portfolio of programs and services designed to help more than 3,000 youth to graduate high school and prepare for young adulthood, college and the workforce. His growing portfolio includes SNA's Williamsburg Beacon, Compass High, Summer Youth Employment/Work Learn Grow, Learning to Work, a community school, AmeriCorps and our Career GPS Center located in East Williamsburg. Programs are provided in partnership with seven District 14 High Schools, two NYCHA developments and hundreds of worksites across Brooklyn and NYC.