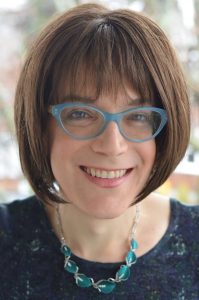 Stephanie Burt
Stephanie (also Steph) Burt is a poet, literary critic, and professor. She has published four collections of poems: Advice from the Lights (2017), Belmont (2013), Parallel Play (2006), and Popular Music (1999). Her most recent publication is Don't Read Poetry: A Book About How to Read Poems (2019). Her essay collection Close Calls with Nonsense was a finalist for the National Book Critics Circle Award. Burt taught at Macalester College for several years before becoming a Professor of English at Harvard University. She lives in the Boston area with her spouse, Jessie Bennett, and their two children.
In her own words: "It seems to me that poetry in general lets you create a voice that is you-but-not-you, you-but-like-you, you-as-someone-else, for the writer and also for the reader…"
You can purchase this writer's work via our storefront on Bookshop.com, the online bookselling platform that helps support independent bookstores.  Doing so will also generate revenue for House of SpeakEasy Foundation and allow us to continue fulfilling our mission of connecting writers and readers, championing the best writing of today.
BUY NOW