A new feature for 2015, ReadEasy is your regular round-up of literary oddities, reviews, and entertainment from the World Wide Web.
You guys, I find that a lot of poetry lately? I don't understand it.

(That felt good to get off my chest.)

— Elizabeth Gilbert (@GilbertLiz) January 9, 2015
Watch the Golden Globes last night? Check out reviews we wrote of winners Boyhood (Best Motion Picture — Drama; Best Director — Richard Linklater; Best Supporting Actress — Patricia Arquette), Whiplash (Best Supporting Actor — JK Simmons), and Leviathan (Best Foreign Language Film).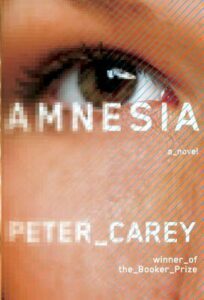 With more than a faint whiff of WikiLeaks and Anonymous, the Australian writer Peter Carey's new novel, Amnesia (Knopf, 2015), is the story of a leftwing journalist investigating a hacker whose computer virus has compromised the security of prisons in Australia and the US. In this interview with NPR, Carey discusses Julian Assange ("[he] really was the reason I started writing the book, but I didn't want to write about Assange"), Facebook ("the naked playground"), and the attack this week on the Charlie Hebdo offices in Paris ("sickened, afraid, really aware of the nature of the perilous conflicts in the modern world, in big multinational capitals…"). Carey's other work includes his two Booker Prize-winning books, Oscar and Lucinda (1988) and the sublime True History of the Kelly Gang (2000). You might also enjoy his 2008 appearance on BBC Radio 4's Desert Island Discs, which you can download as a podcast from iTunes here.
Short Cuts ¶ Salman Rushdie, responding to the terrorist attacks in Paris last week: "I stand with Charlie Hebdo, as we all must"… ¶ The Millions have released their 91-title preview of 2015's big book releases. ¶ Her Majesty The Queen's New Year's Honours list this year included awards for British Poet Laureate Carol Ann Duffy, who was made a dame; author Ali Smith, who received a CBE; and Gladiator and Shadowlands screenwriter William Nicholson, who was awarded an OBE. ¶ Jenny Diski remembers Doris Lessing in the London Review of Books. ¶ More responses to Paul Thomas Anderson's freewheeling Pynchon adaptation Inherent Vice from Geoffrey O'Brien in The New York Review of Books and Richard Brody in The New Yorker. ¶ Speaking of which, did you know that Anderson was taught by David Foster Wallace? Read more courtesy of The Paris Review. ¶ Elaine Blair's searching essay on Rachel Cusk's new novel, Outline, and the practice of autobiography in The New Yorker.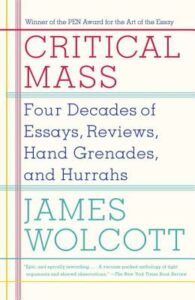 James Wolcott, whose excellent collection Critical Mass is published in paperback by Anchor in March, took to the (web)pages of Vanity Fair this weekend to debunk, in perpetuity, the right-wing myth that the late New Yorker film critic Pauline Kael once claimed that she couldn't believe Nixon had won the election because no one she knew had voted for him. "Over the years I've seen the original factoid muddled to where it's Reagan, not Nixon, that Kael is said to be bemoaning," writes Wolcott; "but the intention of the anecdote is the same: to show that Eastern seaboard elitists live in their own little perfumed cloud, divorced from true-grit reality." In fact, as has been reported elsewhere, what Kael really said was, "I live in a rather special world. I only know one person who voted for Nixon. Where they are I don't know. They're outside my ken. But sometimes when I'm in a theater I can feel them." But as 2016 presidential campaigns start to get into gear (Jeb Bush? Mitt Romney? Hillary Clinton?), you can expect to hear this story again. And again. Read more…
Hit 100 pages in my new book. Time for a goddamn sandwich.

— Emma Straub (@emmastraub) January 6, 2015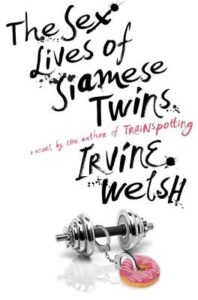 Irvine Welsh on Bret Easton Ellis… In the Guardian this week, the Trainspotting and Filth author looked back at the furore surrounding the publication of American Psycho and offered an eloquent defense of Ellis's novel. "It is not the 'life-affirming' (so often a coded term for 'deeply conservative') novel beloved of bourgeois critics… But though the novel offers no such hiding place for the reader, it furnishes us with that most impenetrable of shields: dark humour and irony. More than anything else, American Psycho is a black comedy, a satire on our dislocating culture of excess." Welsh remembers the outrage over the novel's depiction of violence against women, which many perceived to be an indication that Ellis was himself anti-women. "He forced us (and himself) to engage with intolerable material, and the anger and fear this generated only came from a place of being struck by the terrible truth of it. We are now a good way into the 21st century, and American Psycho remains literature's most indispensable and savage exegesis of the society we have created." Welsh's most recent book, The Sex Lives of Siamese Twins, will be published by Doubleday next month. Read more…
https://twitter.com/matthaig1/status/553968581642584066
And finally, Susan Sontag from the archives… In this lecture at the 92Y from November 2, 1964, Sontag investigates what she calls "classic pornography" ("By classical, I mean just not 42nd Street…").
Carry on the conversation with our Twitter account!