Download the press release
Download (PDF)
"House of SpeakEasy believes that book ownership is a right, not a privilege, and that access to literature should not be restricted,"
—Amanda Foreman, co-founder of House of SpeakEasy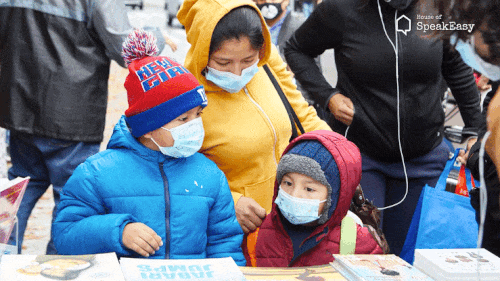 House of SpeakEasy is proud to partner with The New Republic in kicking off The Banned Books Tour 2023. This undertaking champions the First Amendment and aims to combat censorship amidst the nation-wide rise in book banning.
We will help launch the tour's cross-country journey on Sunday, October 1st, at the 18th Annual Brooklyn Book Festival near the steps of the Brooklyn Borough Hall. Throughout the daylong event, SpeakEasy and The New Republic will welcome both book and financial donations at The SpeakEasy Bookmobile. All donated literature, with a preference for banned and challenged books, will then be promptly distributed to communities where access to these works has been restricted or limited.
Click here for the exact location of where to find our Bookmobile during on Cadman Plaza during the Festival.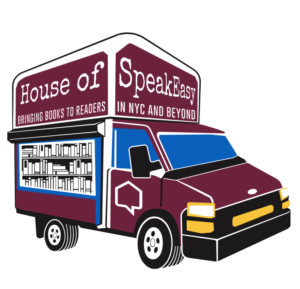 The New Republic's Banned Books Tour 2023
The New Repulbic's Banned Books Tour 2023 will embark on its journey through the following cities (schedule subject to change; click here for up-to-date information).
Oct 1—Brooklyn, NY
10am – 6pm // Brooklyn Book Festival— Brooklyn Borough Hall Plaza & Columbus Park with the House of SpeakEasy Bookmobile.
Oct 3—Pittsburgh PA
3pm – 6pm // TK
Oct 4—Washington D.C.
11am – 3pm // MLK Library, 901 G St NW
Oct 7—Daytona FL
Oct 9—Miami FL
12pm – 4pm // Books & Books, 265 Aragon Avenue, Coral Gables, FL
Oct 10—Tallahassee FL
Oct 11—Jacksonville FL
4pm – 6:30pm // The Church of Oakland, 1025 Jessie Street, Jacksonville 32206
Oct 14—Norfolk VA
Oct 18—Springfield, MO
Oct 21—Lexington KY
Oct 25—Dallas TX
Oct 26—Austin TX
Oct 28—San Antonio TX
"Launching a book festival on wheels is a huge new undertaking for us, and I can't wait to hit the road to support the importance of reading. It's even more exciting that we can embark in time to support ALA's Banned Books week. The New Republic has been a leading defender of the First Amendment for over a century, and this is a new way to give people the tools to join the fight for the freedom to read."
—Michael Caruso, CEO and Publisher of The New Republic


This initiative marks a pivotal moment in House of SpeakEasy's engagement at the national scale. Since launching the SpeakEasy Bookmobile in 2017, SpeakEasy has visited over two dozen towns and cities across 15 states, including 2019's 4,000-mile cross-country "Poetry to the People" road trip.

In collaboration with The New Republic's ongoing dedication to safeguarding intellectual freedom and promoting diverse ideas, House of SpeakEasy is proud to continue our work to expand book ownership and access for all.
Learn more about SpeakEasy's work in "book deserts" across New York City and beyond by visiting us here.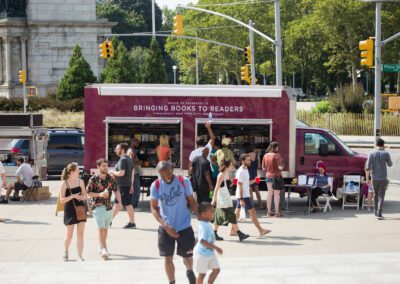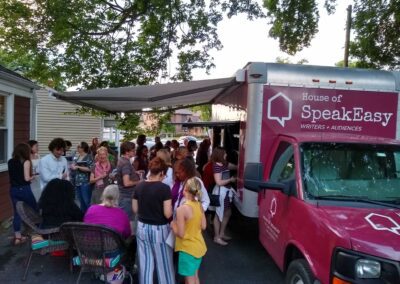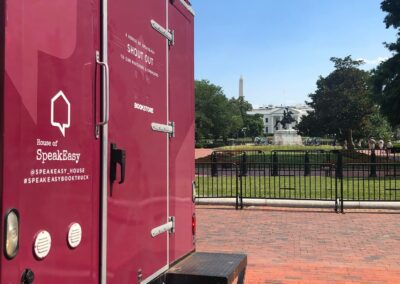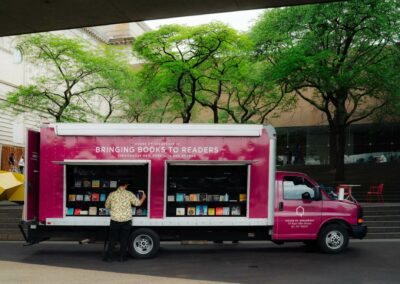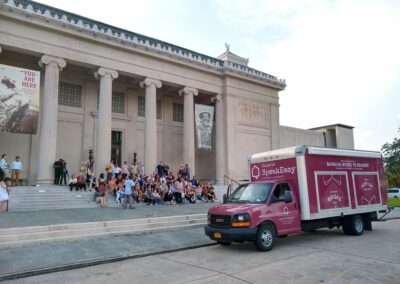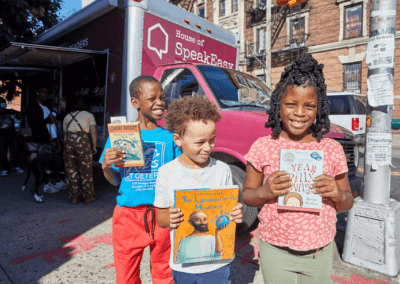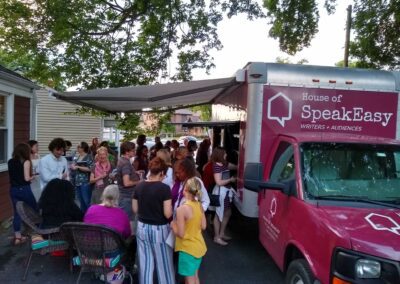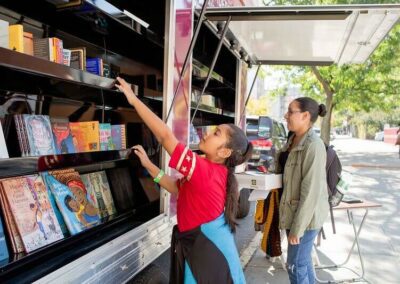 The "festival on wheels" coincides with the American Library Association's Banned Books Week, spanning October 1st to 7th. This month-long event will deploy bookmobiles to states with a high incidence of book censorship, including Texas, Florida, Missouri, Virginia, and Pennsylvania, throughout the month of October.
The New Republic's "festival on wheels," supported by contributions from novelist Nora Roberts and produced by Inspira Marketing, will be a transformative experience, forging connections with local communities, supported by renowned authors, bookstores, libraries, and civic leaders, all united in celebrating the fundamental right to read.
This endeavor marks a pivotal moment in The New Republic's ongoing commitment to safeguarding intellectual freedom and the dissemination of diverse ideas and House of SpeakEasy's dedication to increasing book ownership and expanding book access.
To learn more about this initiative and to get in touch with the organizers, please contact Kym Blanchard, Marketing Director at The New Republic, at [email protected].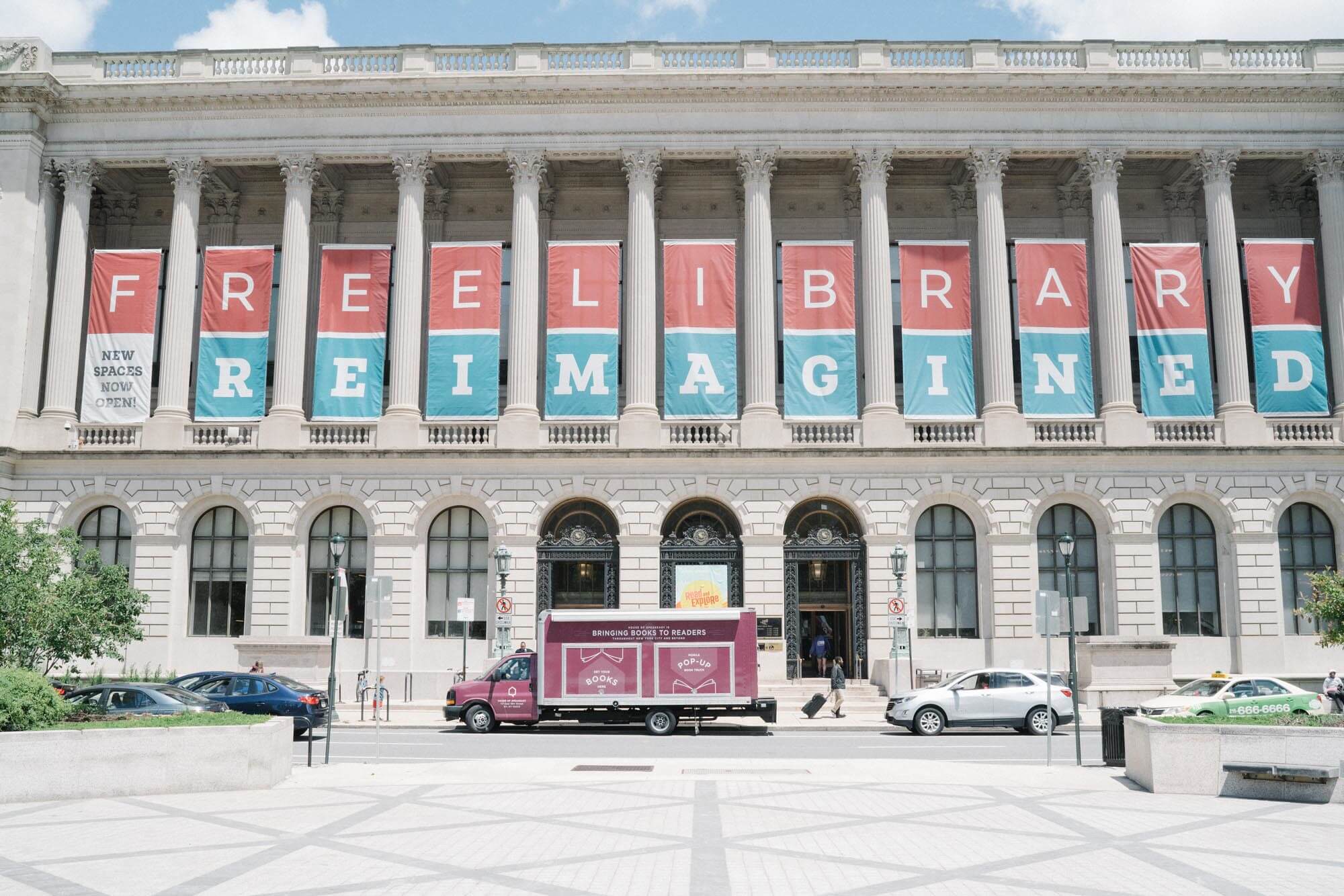 The New Republic's Banned Books Tour 2023 is organized in partnership with the following organizations