With our shows at Joe's Pub and in-school student matinees temporarily suspended, you can still experience new stories via livestream, podcast, and other channels. Scroll down to watch and listen and sign up for our mailing list to receive updates about upcoming shows. Please also consider becoming a member to help sustain our work in schools and communities.
Seriously Entertaining, July 21, 7pm ET : "Are We There Yet?"
Register Here
We are bringing our popular literary cabaret show "Seriously Entertaining" to you live in your home.
The evening's program will feature New Yorker writer and best-selling author Maria Konnikova, distinguished professor and curator Gretchen Sorin, cultural critic and PEN/Civitella fellow Sameer Pandya, and New York Times bestselling writer and "King of Weird Fiction" Jeff VanderMeer who will explore the theme "Are We There Yet?"
Save the date for an evening of literary entertainment!
Watch our past shows and join us for our next evening of literary entertainment!
The SpeakEasy Podcast: "Can You Hear Me Now?"
Featuring: Jason Reynolds, Kashana Cauley & James Forman, Jr.

As our country reckons with its history of systemic racism and calls for reform, House of SpeakEasy seeks to examine injustice, intolerance, and inequity by amplifying the voices of Black writers who have performed on stage for Seriously Entertaining. This episode of The SpeakEasy Podcast features a collection of stories from past shows: the National Ambassador of Young People's Literature and middle-grade author Jason Reynolds, who relates how racial discrimination shaped his mother's relationship to her parents—and his own relationship to her—from our "All Together Now" show (May 2017); humor writer and New York Times contributing opinion writer Kashana Cauley on The Great Migration and the resulting racial and economic divides in Milwaukee, the second-most segregated city, which for her is a true "No Man's Land" (May 2018); and, from "Caught in the Act" (December 2017), author, legal scholar and Yale Law School Professor James Forman, Jr., re-imagines what justice, accountability, and prison reform might look like for a country with a human rights crisis in the form of mass incarceration.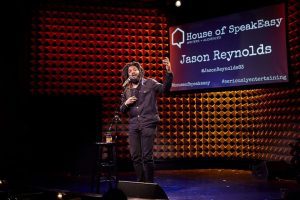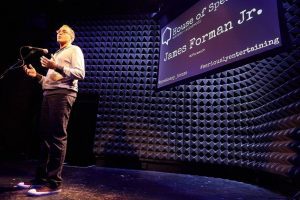 SpeakTogether Student Matinee: "All the World's a Stage"
This week, we're featuring a story by actor and playwright Aimé Donna Kelly who performed for over 100 students at Talent Unlimited High School, her alma mater. In this talk, Aimé shares how, as a young drama student experiencing being typecast in roles written only for women of color, she spoke out against the inequity to ensure students of color had access to a truly diverse range of roles.
"We can go out there and perform Shakespeare, we can go out there and play parts that aren't normally cast as people that look like us."
Part of SpeakEasy's SpeakTogether student matinee program, "All the World's a Stage," which took place on February 1, 2019, at Talent Unlimited High School in New York City.
"All the World's a Stage" with Aimé Donna Kelly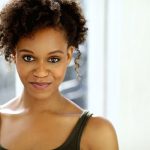 Aimé Donna Kelly
is a playwright and actress known for her work on stage and on television in the Netflix show
Iron Fist
and the Golden Globe Award–winning
The Marvelous Mrs. Maisel
. She is the winner of The Adele Magner Memorial Award, awarded by Philadelphia Young Playwrights, where she was a resident teaching artist. Kelly was also a finalist for F. Otto Haas Award for an Emerging Philadelphia Theatre Artist at the 2014 Barrymore Awards.
The SpeakEasy Storefront on Bookshop.org


House is SpeakEasy is proud to participate in the #BlackoutBestsellerList & #BlackPublishingPower campaigns by highlighting books by Black writers, poets, and illustrators, many of whom have participated in our programs. According to HarperCollins' editorial director of Amistad, Tracy Sherrod, who initiated the campaign, the goal is to "turn the bestseller lists Black, to take the list over with books by Black writers or by other people of color." Read more about it here.
Visit our storefront on Bookshop.org to view the list of titles by past and upcoming SpeakEasy performers.

In the last year, The SpeakEasy Bookmobile has participated in book pop-ups across New York City. In partnership with NYC's Greenmarkets and the Department of Transportation, our monthly visits to Fordham Plaza in the Bronx and to Corona Plaza in Queens have allowed us to put hundreds of books into the hands of readers. In addition, we distributed more than 5,000 books to communities across fourteen states during our 4,000-mile "Poetry to the People" road trip.
Check out some of the most popular titles on Bookshop.org and purchase your own copies to help support our work in the streets!
Seriously Entertaining, June edition:
"Other Side of Reason"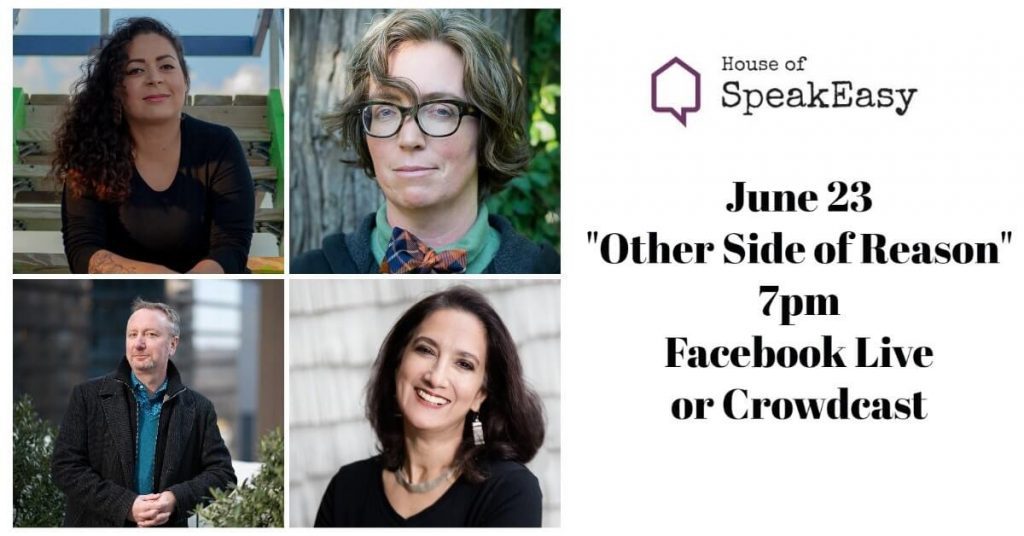 On June 23, "Seriously Entertaining" featured livestreamed stories by Whiting Award–winning memoirist Jaquira Díaz, critically-acclaimed novelist Marina Budhos, Rona Jaffe Woman Writer's Award–winning poet Gabrielle Calvocoressi, and professor and political commentator Mark Blyth, who each ruminated on the theme "Other Side of Reason." Catch a replay of it here.

Seriously Entertaining, May edition:
"All in Due Time"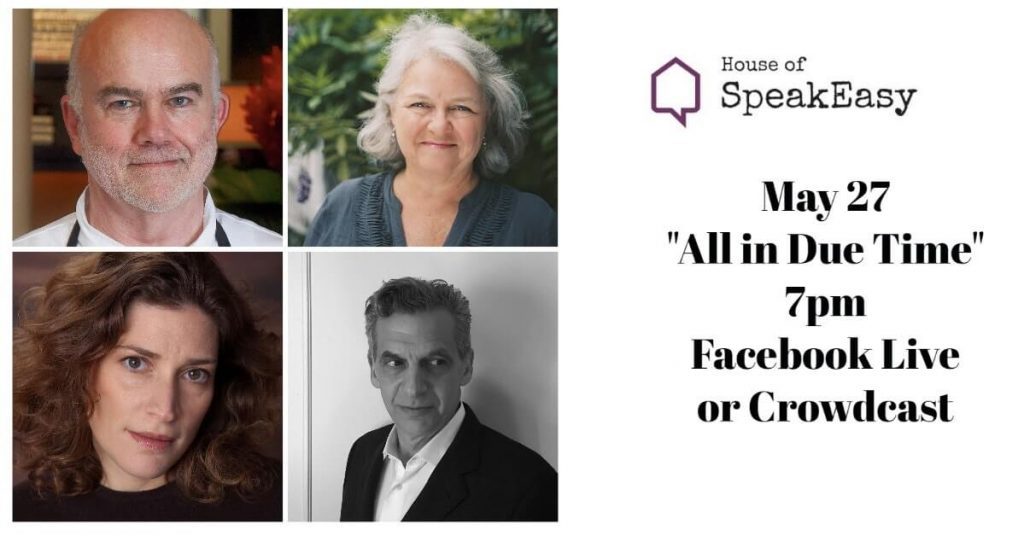 Our May edition of "Seriously Entertaining" was livestreamed on May 27 at 7 pm on Crowdcast and Facebook Live, featuring the storytelling talents of author and chef Bill Buford, New Yorker copy editor and "Comma Queen" Mary Norris, executive director of the Art Students League of New York Michael Rips, and New York Times reporter Jennifer Steinhauer. Watch it here.

From the SpeakEasy Archives:
This week, we're highlighting the work of Margo Jefferson, Pulitzer Prize–winning critic and author of the acclaimed memoir Negroland. In her "Seriously Entertaining" story from 2016, Margo discusses the power of telling one's story in the face of critical social standards, revealing how writing a memoir helped mitigate, question, and analyze the confines of race, class, and gender.
THE SPEAKEASY BLOG
by House of SpeakEasy
Sameer Pandya is the author of the story collection The Blind Writer, which was longlisted for the PEN/Open Book Award. He is also the recipient of the PEN/Civitella Fellowship. His fiction, commentary, and cultural criticism has appeared in a range of publications, including the Atlantic, Salon, Sports Illustrated, ESPN, and Narrative Magazine. He is an Assistant Professor in the Department of Asian American Studies at the University of California, Santa Barbara. Members Only is his first novel.
What areSee More >
VIEWS PHOTOS FROM OUR RECENT SHOWS AT JOE'S PUB
Become a member of House of SpeakEasy and enjoy perks like early notice of our programming, priority booking privileges, ticket discounts, a SpeakEasy tote bag, and the satisfaction that your support helps fund our Seriously Involved programs in underserved communities, connecting writers and students hoping to go onto college. Join today.

On stage. In Schools. On the Road. House of SpeakEasy celebrates six years of connecting writers and audiences. From our Seriously Entertaining shows at Joe's Pub to our in-school matinees throughout New York City to our bookmobile outings to book deserts across the country, we've been busy! Catch up on all our efforts with this highlights video.
Watch a short video about the impact our work is having in schools and after-school programs across the city. Working with teens and educators in College Readiness programs and beyond, our goal is simple: to expand access to books and their authors, and to share the transformative power of storytelling with the next generation of writers and readers.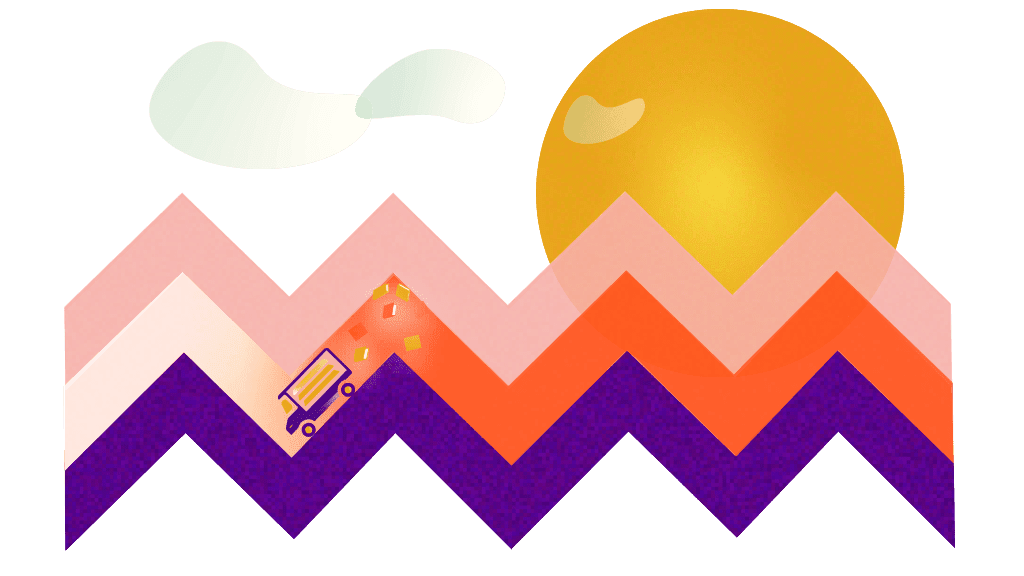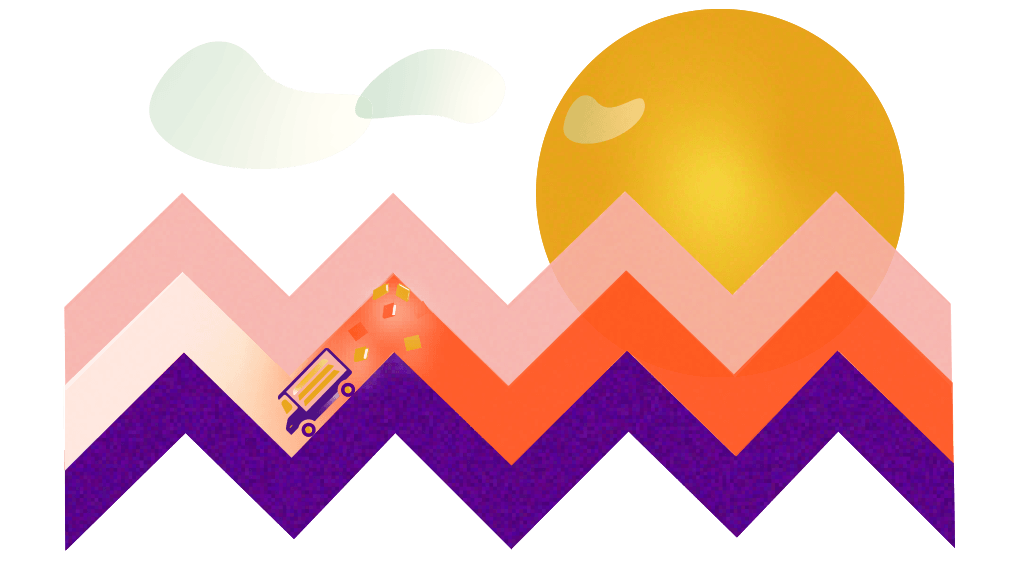 Last summer, The SpeakEasy Bookmobile embarked on a 4,000-mile cross-country odyssey, from Brooklyn to New Orleans and back again to address the problem of "book deserts." The "Poetry to the People" tour, in partnership with Narrative4, offered workshops and readings on the way down. On the return trip, Speakeasy produced its signature Seriously Entertaining shows and SpeakTogether educational programs. We hit the road to bring books & poetry to over 14 states. Click through to see the full itinerary.
Over a two-week period, we visited 18 cities and towns, including Floyd County, Kentucky, Salisbury, Maryland, and Arnaudville, Louisiana. We distributed over 5,000 books to schools, youth centers, and communities in need, including the International Rescue Committee and the Boys and Girls Club in Jackson, Mississippi, making hundreds of new friends along the way. Check out highlights from the trip in the slideshow above.