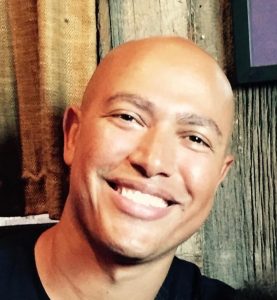 Torrey Maldonado
Torrey led a College Readiness after-school workshop for SpeakTogether at Union Settlement in East Harlem in October 2019 and on December 4, 2019.
New York City's current and former Chancellors have praised Torrey Maldonado as a top teacher and author. He has taught for over twenty years in his Brooklyn childhood hometown. His middle-grade titles include Tight, which won a Christopher Award and was named a Washington Post and NPR best book of the year, Secret Saturdays, and What Lane?. Growing up, Torrey hated books because "they were boring or seemed to hate or dismiss people where I'm from." Culturally responsive books and educators inspired him to teach and write. Voted a Top Latino Author and best Middle Grade and Young Adult novelist for African Americans, his work reflects his and students' experiences and is praised for its current feel, realness, and universal themes.
Purchase this writer's book via our virtual storefront on Bookshop.com, the bookselling platform that supports independent bookstores. A portion of proceeds from all book purchases will go toward helping support SpeakEasy's nonprofit mission and our literary programs on stage, in schools, and on the road with The SpeakEasy Bookmobile.
BUY NOW