"A literary mixtape [with] perfect flow and variety."
— The New York Times, March 2016
House of SpeakEasy's flagship program, "Seriously Entertaining," is an acclaimed series of literary cabarets where authors take the stage to riff and ruminate informally, dinner-theater-style, on the evening's theme. Since our debut show in 2014, House of SpeakEasy has been proud to feature a diverse range of authors and performers, from Pulitzer Prize–winning journalists to acclaimed novelists and poets, as well as comedians, musicians, and emerging writers.
We invite you to experience past Seriously Entertaining programs on our YouTube channel, via livestream, through our podcast. Sign up to receive updates upcoming shows here. 
Seriously Entertaining will return in 2023!
Seriously Entertaining will return in January. Until then, subscribe to our YouTube Channel where you can watch past shows. Our 2023 dates and themes are below. Stay tuned for ticket-buying link and featured performers:
Winter 2023:
January 10 at 7pm – "This Must Be the Place
February 7 at 7pm – "Never Say Never"
March 7 at 7pm – "The Road Ahead"
Spring 2023:
May 9 at 7pm – "Playing with Fire"
June 6 at 7pm – "All That Glitters"
SAVE THE DATE: April 13
10th Anniversary Gala Fundraiser, "Play it Forward"
Recently at Joe's Pub:
Missed our last show? You can catch a replay of the livestream of Seriously Entertaining "Life, Liberty & Other Pursuits" here.
Thank you to everyone who attended our October 4 edition of Seriously Entertaining at Joe's Pub! The evening's program featured: Douglas Rushkoff recalled advising tech billionaires about the thing they won't be able to buy or program their way out of: the end of the world. Sofia Ali-Khan offered snapshots in U.S. history where liberty was "slippery" and how they compelled her to move her family to Canada. Roosevelt Montás spoke about emigrating from the Dominican Republic to Queens as a child and how it sparked his belief in the importance of a liberal arts education. George Packer told the story of his time with the Peace Corps in Africa and the near-death experience that was anything but.
For more past Seriously Entertaining performances, subscribe to our YouTube channel and don't miss our list of past shows.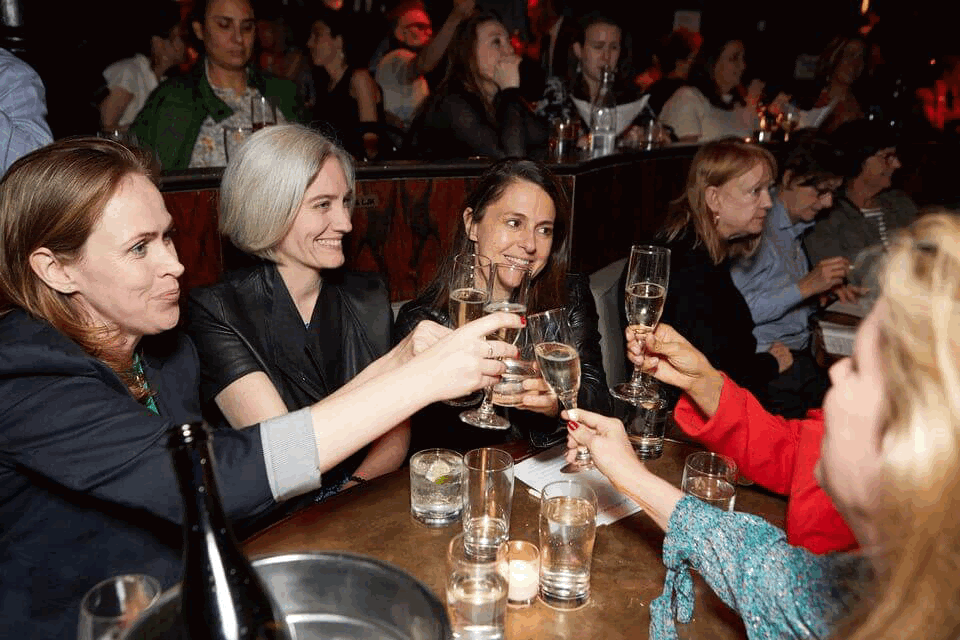 Photos From Our Past Shows At Joe's Pub