"A literary mixtape [with] perfect flow and variety."
— The New York Times, March 2016
House of SpeakEasy's flagship program, "Seriously Entertaining," is an acclaimed series of literary cabarets where authors take the stage to riff and ruminate informally, dinner-theater-style, on the evening's theme. Since our debut show in 2014, House of SpeakEasy has been proud to feature a diverse range of authors and performers, from Pulitzer Prize–winning journalists to acclaimed novelists and poets, as well as comedians, musicians, and emerging writers.
We invite you to experience past Seriously Entertaining programs on our YouTube channel, via livestream, through our podcast. Sign up to receive updates upcoming shows here. 
Coming up in Spring 2023…
May 9 at 7pm – "Playing with Fire"
and
June 6 at 7pm – "All That Glitters"
Stay tuned for performer announcements and details!
For more past Seriously Entertaining performances, subscribe to our YouTube channel and don't miss our list of past shows.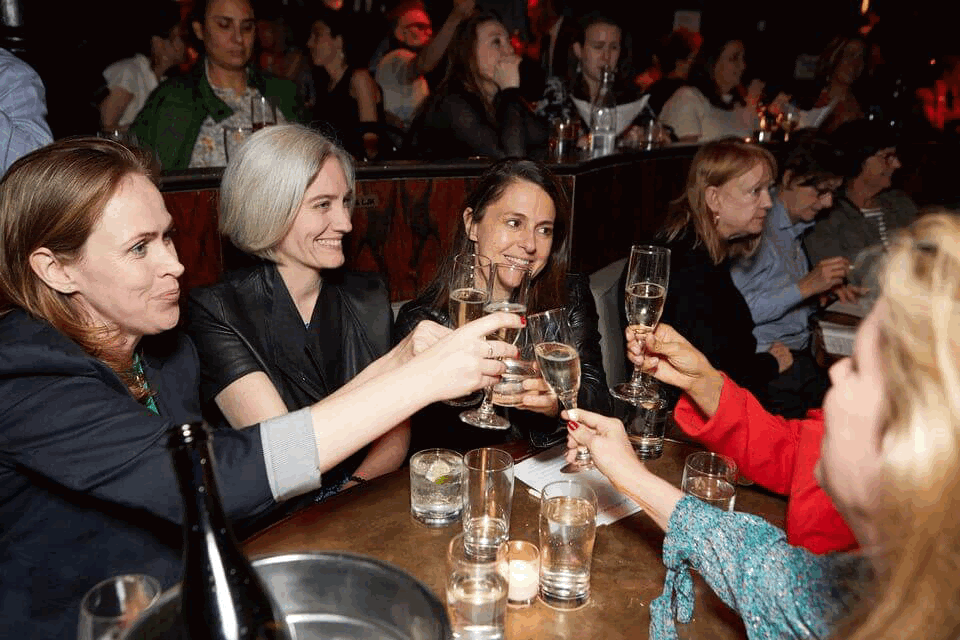 Photos From Our Past Shows At Joe's Pub