House of SpeakEasy is excited to announce the launch of an "Artmobile"—an expansion of SpeakEasy's existing Bookmobile program—which will bring the arts, art books and art-related titles, and programming tied to the visual arts to a range of communities across New York City. The Artmobile will be supported by a multi-year grant from the Helen Frankenthaler Foundation, which supports the artist's legacy through promoting the visual arts via a range of philanthropic, educational, and research programs. With this new initiative, the Bookmobile will be able to distribute thousands of art-related books to aspiring young artists and visual storytellers. It will also deliver much-needed arts opportunities including talks, workshops, and readings to New York City youth.
New York City Housing Authority
"Knowledge is key, you learn through reading. We don't have enough of these events in our neighborhood, especially in NYCHA developments, so it's so very important that our families see art books, and that we have space to do this in the time of COVID."
—Lilah Meija, Community Activist
In fall of 2020, SpeakEasy launched its Artmobile initiative with a visit to Jacob Riis Houses, part of New York City Housing Authority on the Lower East Side, in collaboration with ArtBridge and Distributed Art Publishers (D.A.P.). We spent the day distributing art books, graphic novels, and photography collections to residents while meeting local community activists and elected officials as well as artists Lee Jimenez and Joalis Silva from the NYCHA Public Art Program. The day was a success, with hundreds of books distributed for free. We look forward to returning again soon.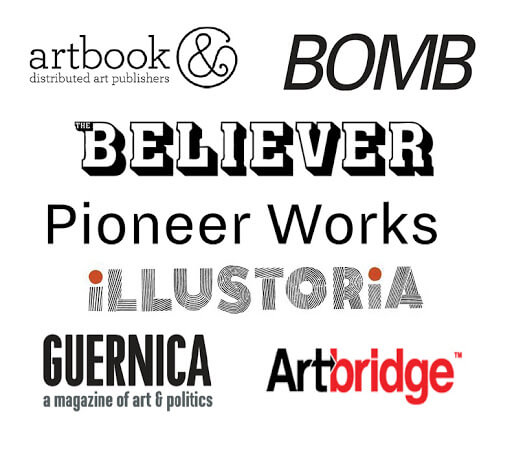 To learn more about our Artmobile initiative, or to get involved as a volunteer or as a program partner, please get in touch by emailing [email protected].