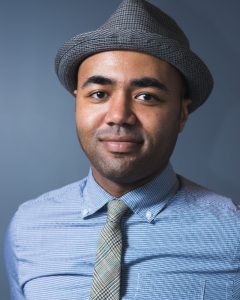 Kwanza Osajyefo
Kwanza Osajyefo is the author and creator of BLACK, a comic that asks: what if only black people had superpowers. Kwanza has been a part of the comics for nearly 20 years. Beginning his career as an online producer at Marvel before moving into other media roles. He later returned to comics and launched DC Comics' digital publishing initiatives.
In addition to creating his own properties, Kwanza is also a creative architect of H1 Comics line from the premiere French publisher, Humanoids – co-writing their flagship title, Ignited with comics legend, Mark Waid.
To buy this writer's work from our bookselling partner, Bookshop, click below. Doing so will also generate income for House of SpeakEasy Foundation – another way we're connecting you, and underserved communities of New York City, with the best writing of today.
BUY NOW