Download this report as a PDF.
Download (PDF)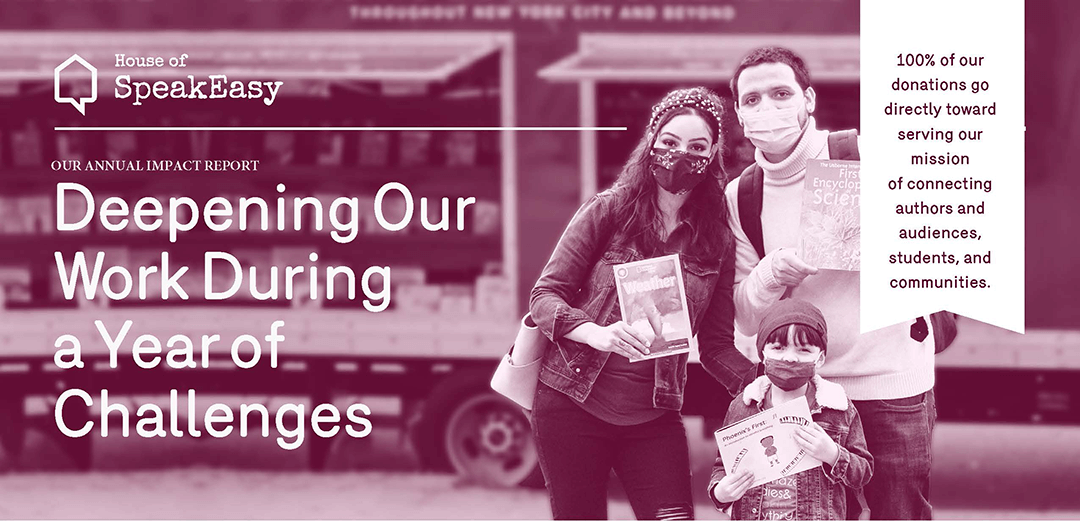 We continued to meet challenges with innovation and determination, expanding while making an impact in communities hardest hit by the pandemic. Fresh off our 2019 cross-country road trip, we were well prepared to work with a range of agencies to find creative solutions to the limitations of lockdown. We partnered with the Department of Transportation and the New York City Housing Authority to deploy our Bookmobile across the city, delivering thousands of free books, book bags, and school supplies to families in need, safely and responsibly. By serving a diverse array of communities, from The Bronx to East Harlem to Brooklyn, we helped build home libraries* for thousands of New Yorkers traditionally underserved by the literary arts.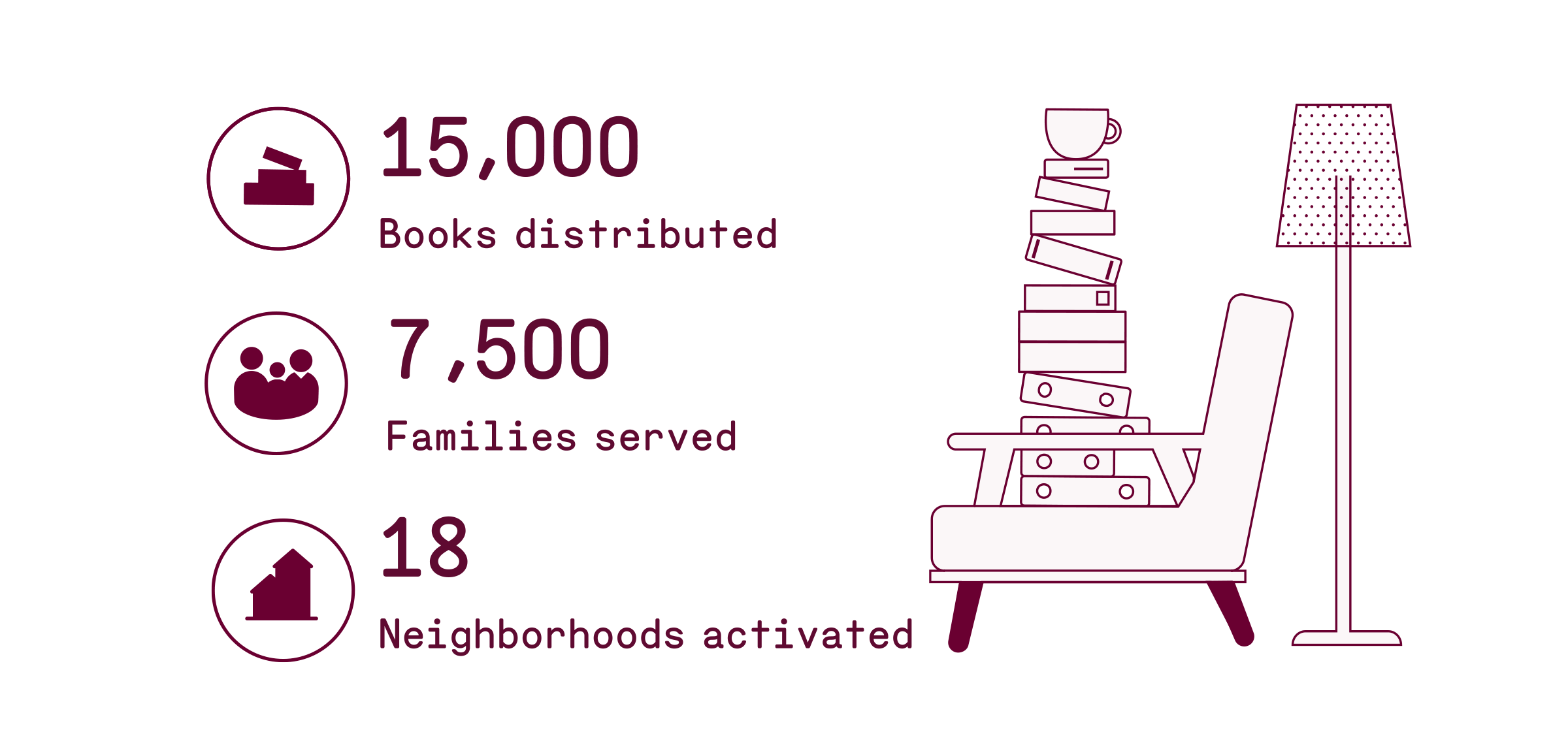 "I'm very grateful for the important work that House of SpeakEasy is doing to ensure that families can build libraries of their own."
— Diana Ayala, City Council Member, 8th District, East Harlem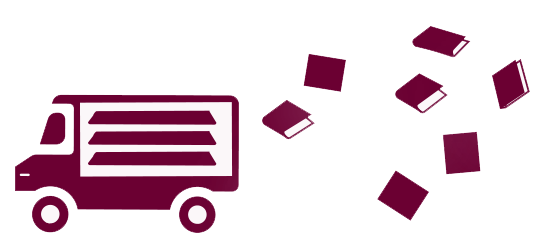 Connecting Students with Writers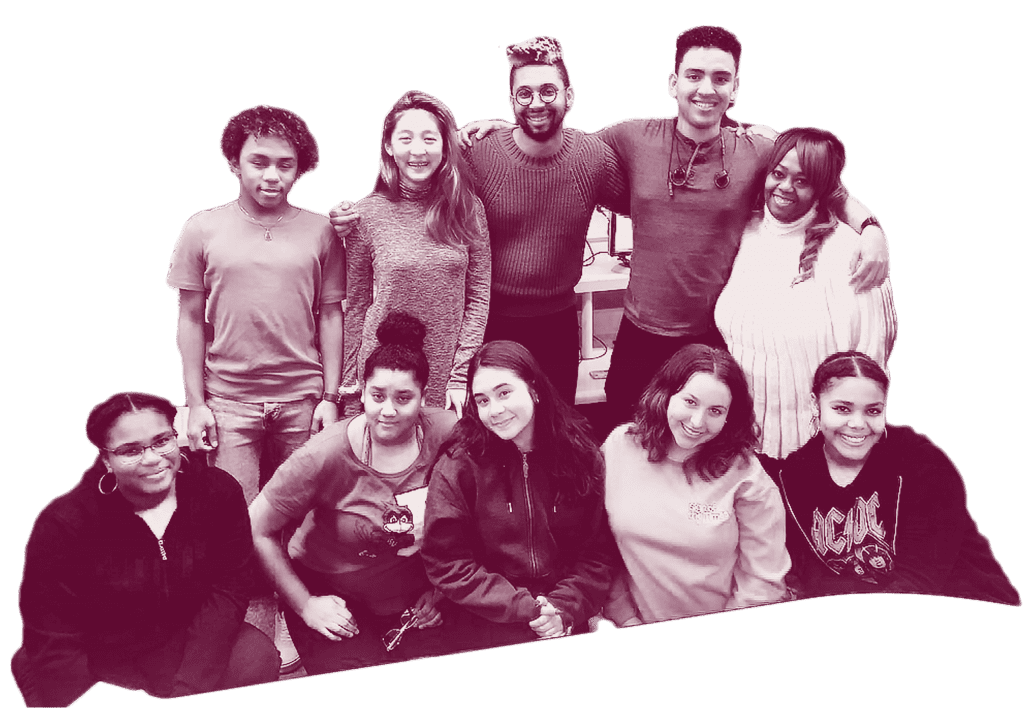 85%
Students go on to four-year colleges*
15%
Students go on to two-year colleges*
*Based on National Student Clearinghouse via our longtime partner, Talent Unlimited High School.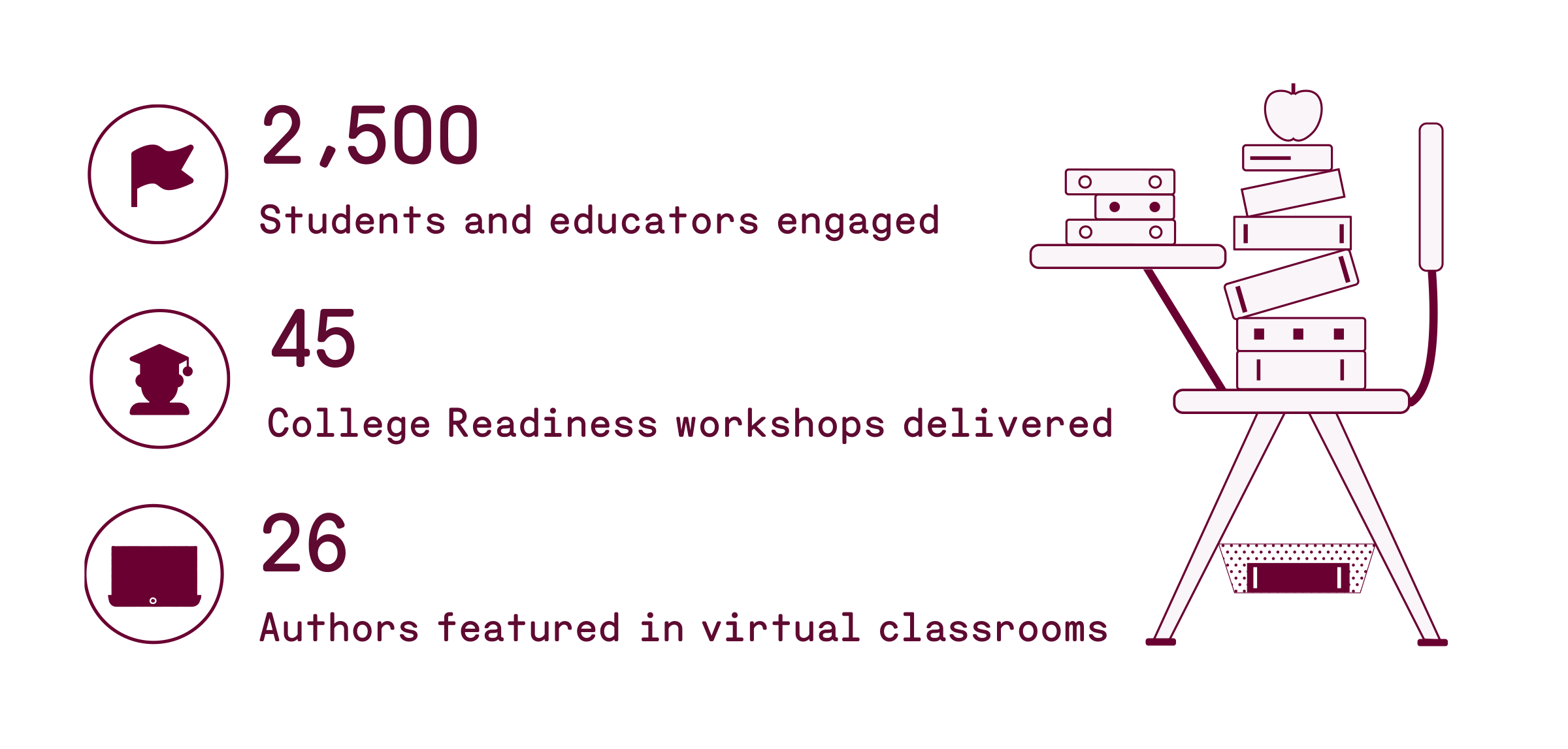 "I've never interacted with a writer before. My favorite part was the diversity and hearing from people that have a different race."
— Chelsea, Grade 11, SpeakEasy virtual student matinee participant, University Heights High School, The Bronx
Connecting Audiences and Writers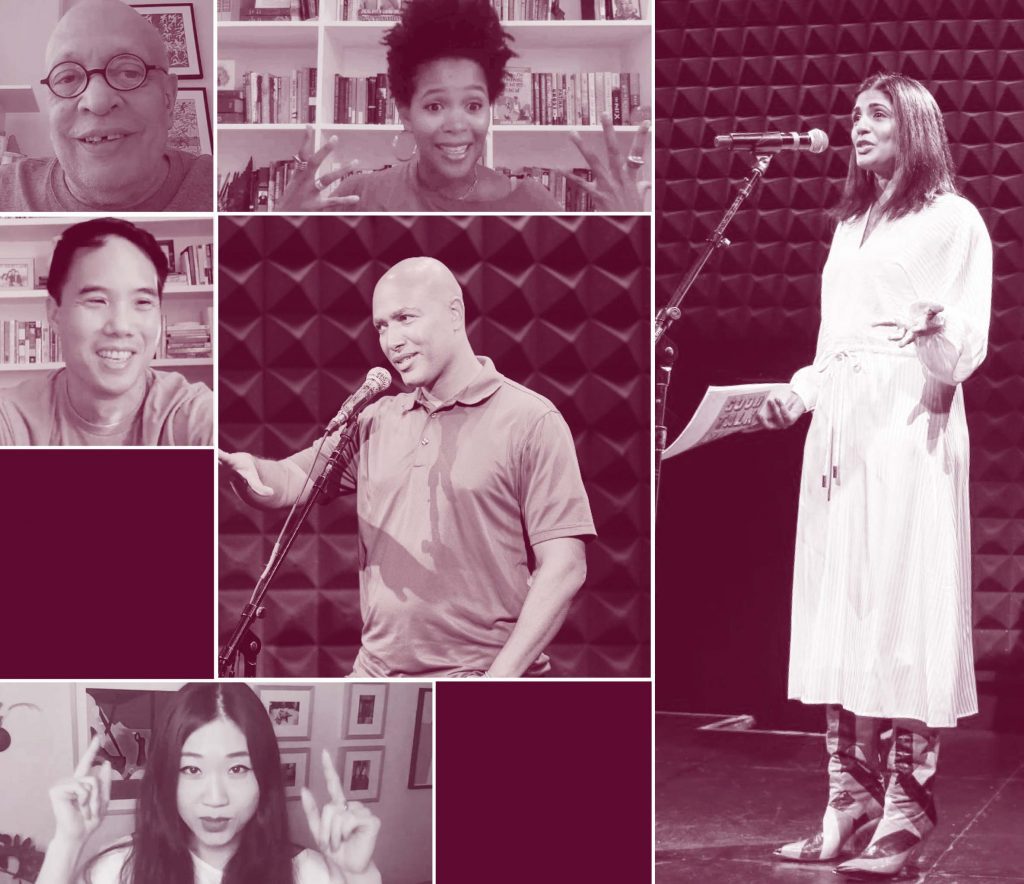 168%
Audience increase on YouTube since its launch in spring 2020
133%
Average increase in impressions on Instagram
34%
Average monthly increase in impressions on Vimeo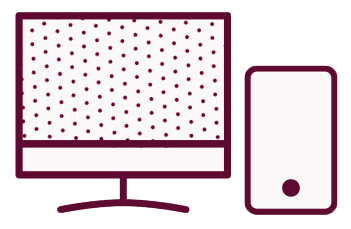 Building a Global Audience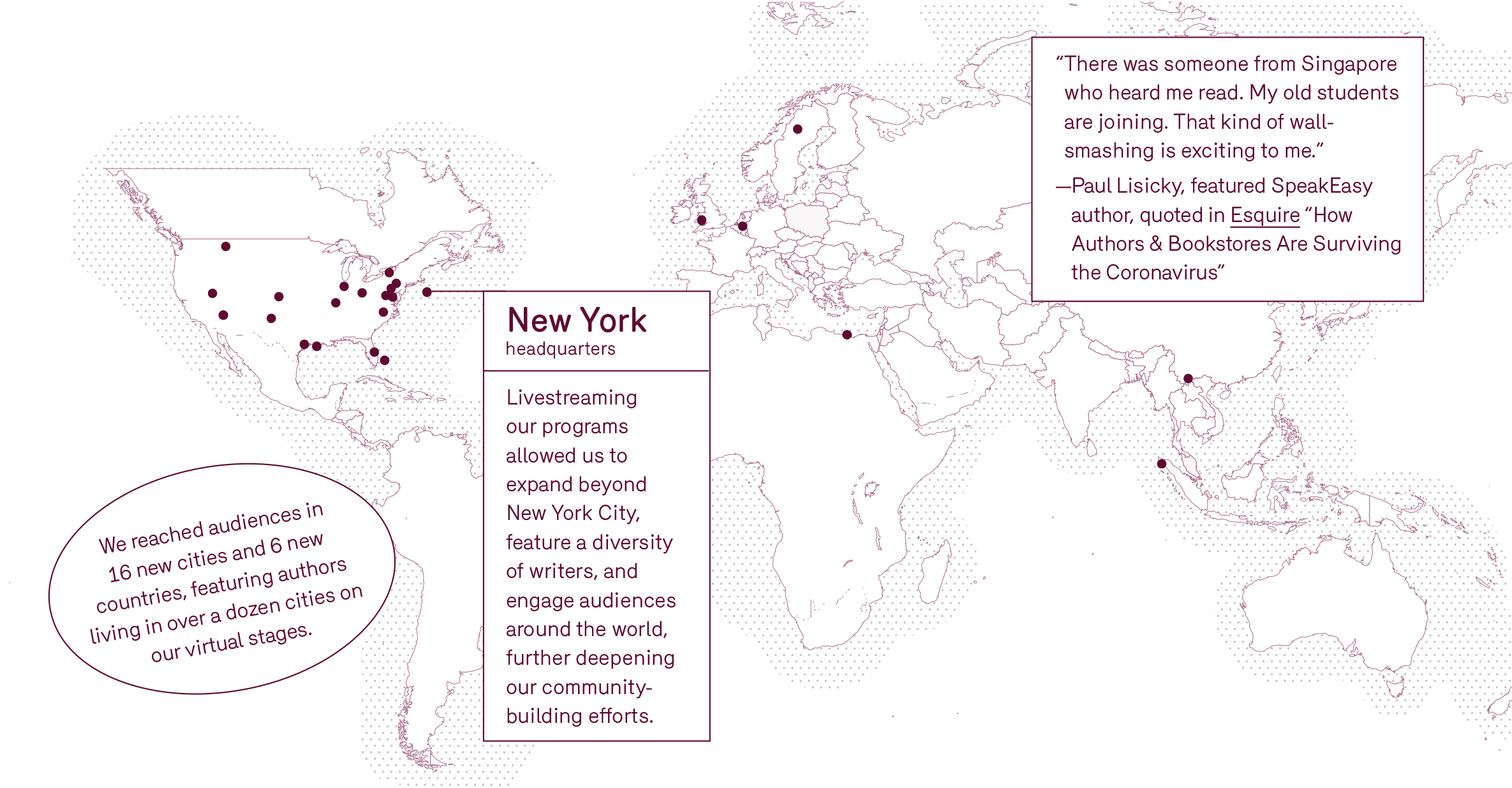 Livestreaming our popular literary cabaret show allowed us to expand beyond New York City and reach audiences around the world, engaging writers across the country. We reached viewers in 16 new cities and 6 new countries, featured authors living in 12 new cities on our virtual stage.
New audiences by city and country: 
Albuquerque
Austin
Chicago
Germany
Hong Kong
Israel
Miami
San Francisco
Seattle
Singapore
South Korea 
St. Louis
The Netherlands
United Kingdom
Authors featured in these cities:
Atlanta
Baltimore
Chapel Hill
Columbus
Cooperstown
Denver
Houston
London
Los Angeles
Philadelphia
Providence
Tampa
Washington, D.C.
Help us continue to deliver our programs to those who need them most. 100% of our donations go directly toward serving our mission of connecting authors and audiences, students and communities.
If

 

you

 

would

 

like

 

to

 

mail

a

 check, give a stock gift, or schedule

 

a

 wire transfer, please contact Paul Morris, Executive Director, at 

[email protected]

 or

 

mail

 

to

 

his attention at 117 E. 19th St., NY, NY 10003.
Founded in 2013 as a 501(c)(3) nonprofit by biographer and historian Amanda Foreman and editor Lucas Wittmann, House of SpeakEasy is dedicated to building bridges through storytelling, fostering student and community engagement with literature, and ensuring book ownership is a right not a privilege. All donations are tax-deductible to the fullest extent allowed by law.