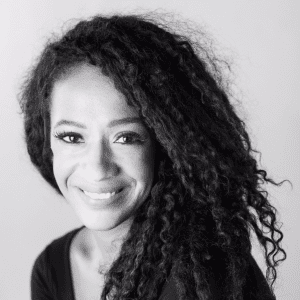 Rachel Eliza Griffiths
Rachel Eliza Griffiths is a poet and photographer. She received the MFA in Creative Writing from Sarah Lawrence College. A Cave Canem and Kimbilio Fellow, she is the recipient of fellowships including Yaddo, Provincetown Fine Arts Work Center, Cave Canem Foundation, Vermont Studio Center, The Millay Colony, and others. In 2011, Griffiths appeared in the first ever poetry issue in Oprah's O Magazine. Griffiths is the author of Miracle Arrhythmia (Willow Books 2010) and The Requited Distance (The Sheep Meadow Press 2011). Griffiths' third collection of poetry, Mule & Pear (New Issues Poetry & Prose 2011), was selected for the 2012 Inaugural Poetry Award by the Black Caucus of the American Library Association. Her most recent full-length poetry collection is Lighting the Shadow (Four Way Books 2015), which was a finalist for the 2015 Balcones Poetry Prize and the 2016 Phillis Wheatley Book Award in Poetry.
In her own words: "Much of my work engages and embodies the use of lyric and of the image. As a photographer and painter, I often bring the energy of visual art towards language. I'm shaken and struck by rhythms and arrhythmias. Much of my paintings and photographs employ text and language. It's better for me when it's all messy and complicated."
To buy this writer's work from our bookselling partner, Barnes & Noble, click below. Doing so will also generate income for House of SpeakEasy Foundation – another way we're connecting you, and underserved communities of New York City, with the best writing of today.
BUY NOW