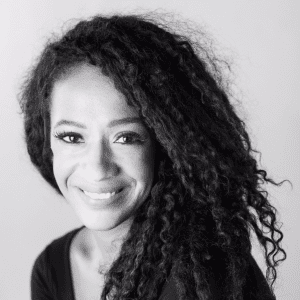 Rachel Eliza Griffiths
Rachel Eliza Griffiths is a poet, novelist, and photographer. Her visual and literary work has appeared widely, including The New Yorker, the Paris Review, Tin House, Guernica, LitHub, and many others. A Cave Canem and Kimbilio Fellow, Griffiths is the recipient of fellowships including Robert Rauschenberg Foundation and Yaddo. Her most recent full-length poetry collection is Seeing the Body (W.W. Norton 2020). 
In her own words: "Much of my work engages and embodies the use of lyric and of the image. As a photographer and painter, I often bring the energy of visual art towards language. I'm shaken and struck by rhythms and arrhythmias. Much of my paintings and photographs employ text and language. It's better for me when it's all messy and complicated."
To buy this writer's work from our bookselling partner, Bookshop, click below. Doing so will also generate income for House of SpeakEasy Foundation – another way we're connecting you, and underserved communities of New York City, with the best writing of today.
BUY NOW