Introducing House of SpeakEasy's latest venture, the SpeakEasy Podcast, where writers come together to eat, drink, and share stories on a range of themes each week. Hosted by SpeakEasy's co-founders, Amanda Foreman and Lucas Wittmann, episodes will feature previously recorded storytelling performances from our live Seriously Entertaining shows at Joe's Pub at The Public Theater in New York City as well as new audio segments from our outreach programs, including our bookmobile outings and work with high school students.
Over the course of our first season, you'll have a front-row seat for our dynamic literary cabarets and also go behind-the-scenes for a glimpse of how our work is impacting communities.
Stay tuned for future episodes and subscribe now wherever you listen to podcasts.
When Strangers Meet
Our third episode features writers exploring two basic questions: 1) who is a stranger anyway? and 2) what exactly can strangers tell us about ourselves? Nigerian-born novelist, poet, and playwright Chris Abani on airports, melancholy, and turning oneself inside out; literary critic, poet, and transgender activist Steph Burt ruminates on the lessons they learned about only being one person at a time; and award-winning novelist and essayist Geoff Dyer discusses being estranged from any notion of strangeness.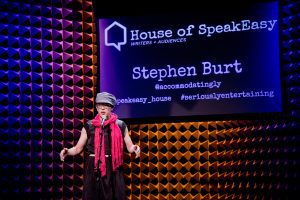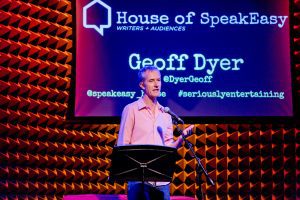 Razor's Edge
Our second episode features writers living at "The Razor's Edge": Man Booker Prize–shortlisted Madeleine Thien showing us both sides of the blade; poet and Pulitzer Prize–finalist Elizabeth Alexander giving us "The Light of the World;" and bestselling author James Rebanks sharing a love letter to his father from The Shepherd's View.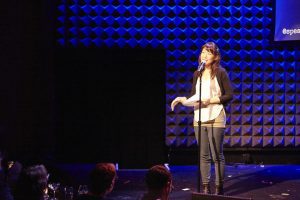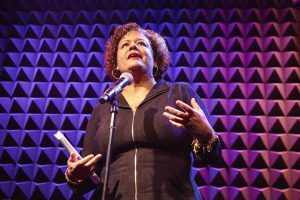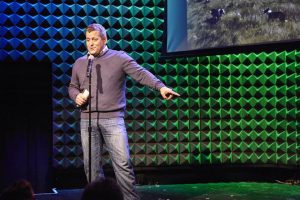 This Is Not the End
Our inaugural season kicks of with the episode, "This Is Not the End": TV writer and "Babylon 5" creator J. Michael Straczynski discusses the power of walking away; author Alexander Chee explains why endings are so damn hard; and novelist Colum McCann talks about beginnings to demonstrate why nothing really ever ends.