| | | |
| --- | --- | --- |
| | SERIOUSLY INVOLVED STUDENT MATINEE | |
January 30 | 11am-1pm | Roulette: 509 Atlantic Ave, Bklyn | Turn the Page
"To stand in front of young people and tell a story was a much needed reminder that oral tradition, and face-to-face human connectivity is not only still cool, but also still necessary."
— Jason Reynolds, author, All American Boys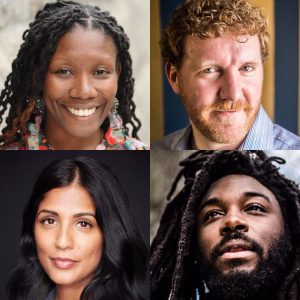 As part of House of SpeakEasy's commitment to connecting writers and audiences in innovative ways, our Seriously Involved charitable work includes the SpeakTogether and SpeakFreely programs that are essential components of our organization's nonprofit mission. These initiatives are intended to offer students and teachers opportunities to engage directly with SpeakEasy's writers and performers to experience first-hand the transformative potential of literature.
We invite our writers into schools in underserved communities to share their stories, explore the power of literature, and workshop writing assignments with students. The goal is to make literary works, and their authors, accessible, and to help students feel confident about expressing their ideas as well as to level the playing field for those hoping to go on to college.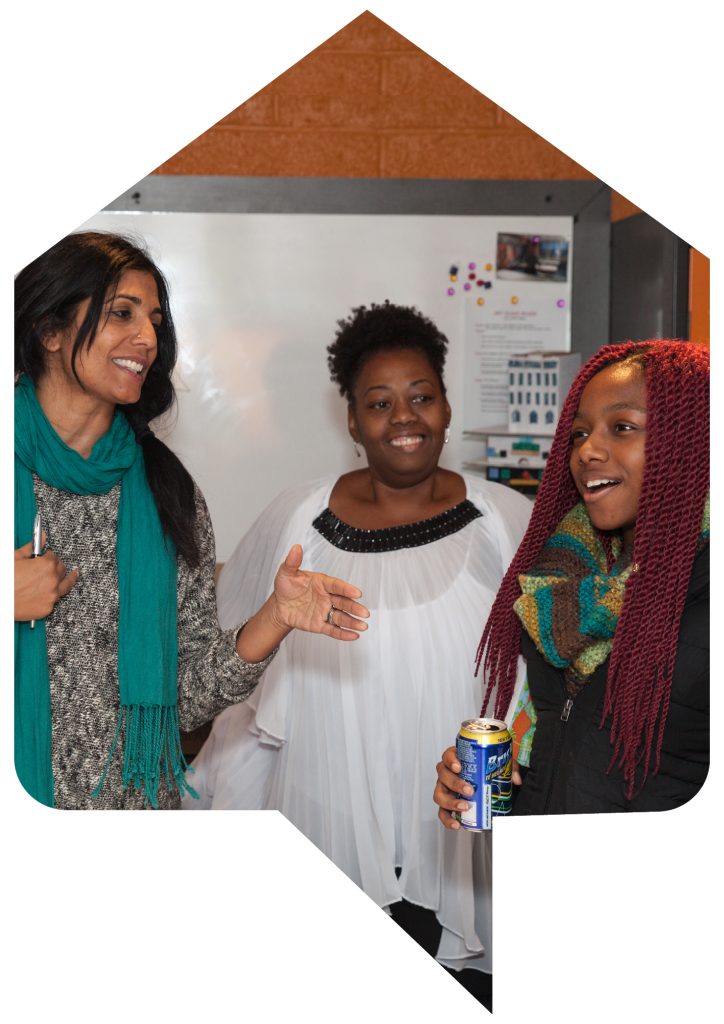 On January 30, we hosted our first-ever Seriously Entertaining Youth Matinee designed specifically for high school students, featuring four amazing writers who shared personal and unique stories about about what made them writers and about what lies ahead as they "Turn the Page":
Jason Reynolds and Brendan Kiely, co-authors, All American Boys, Mira Jacob, author of The Sleepwalker's Guide to Dancing; and Nicole Dennis-Benn, author of Here Comes the Sun.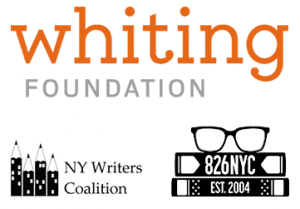 We're grateful for the generous support of the Whiting Foundation that helps make this program possible, and to our promotional partners at 826NYC and New York Writers Coalition.
If you would like to make a donation in support of our Seriously Involved charitable programs, you can do so here.
JOIN THE HOUSE OF SPEAKEASY FAMILY!
ENJOY DISCOUNTED TICKETS, SPECIAL INVITATIONS, AND TAKE YOUR
BOOKS TO AND FRO IN OUR DISTINCTIVE SPEAKEASY TOTE BAG.

THE SPEAKEASY BLOG
by Charles Arrowsmith
Julie Scelfo is a former staff writer/current contributor to The New York Times, where her stories about society and human behavior reframe popular ideas and ask us to rethink our basic assumptions. Scelfo has contributed to The St. James Encyclopedia of Popular Culture, Ad Nauseam: A Survivor's Guide to American Consumer Culture and her work has also appeared in Salon, Oprah's O Magazine, Epicurious, Time Out New York and LitHub. Scelfo's most recent work is The Women Who Made New York.
On November 1, she will be speaking at House of SpeakEasy's Seriously Entertaining show, Fear Itself alongside Rachel Eliza Griffiths, David Kilcullen, and Lev Grossman (tickets).See More >
WE SERIOUSLY LIKE