A new feature for 2015, ReadEasy is your regular round-up of literary oddities, reviews, and entertainment from the World Wide Web.
I'm at that bit* in my new book where I've no idea what's going on or what I'm doing.

*from around page 30 to page 250

— Ian Rankin (@Beathhigh) January 13, 2015
Ahead of the House of SpeakEasy Gala on Wednesday, January 28, at City Winery NYC, read our reviews of books by our guests, including P.J. O'Rourke's The Baby Book: How It Got That Way And It Wasn't My Fault And I'll Never Do It Again (Grove Press, 2014) and Susan Fales-Hill's Imperfect Bliss (Atria Books, 2012).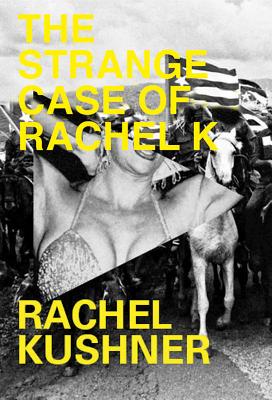 Rachel Kushner on "Bad Captains"… "My aspiration to spend time at sea as requisite literary training died long ago," writes Kushner in the London Review of Books, "as a teenager, on a white-knuckled ferry ride to Elba during a torrential rainstorm." But never mind the fraying of "the thin membrane of civility" that occurs in bad weather; what do you do if your captain abandons ship? In a wide-ranging meditation on "the noble law of the sea," encompassing Joseph Conrad, Jonathan Franzen, Jean-Luc Godard, and The Love Boat, the author of The Flamethrowers explores the lost romance of the ocean in the context of real-life abdications of responsibility, including that of Captain Francesco Schettino, who was arrested on preliminary charges of manslaughter following the sinking of the Costa Concordia in 2012. "Going down with the ship is the ancient ethical prescription of the profession Schettino chose," she writes. "Never mind modern law and coastal jurisdictions: this is about ancient writ. Schettino refused the sublime injunction to sacrifice himself." Three of Kushner's early stories are collected in The Strange Case of Rachel K, published next month by New Directions. Read more…
Tomorrow in The NY Times list: 6 years and 5 months! #record pic.twitter.com/ljOur5aQJ7

— Paulo Coelho (@paulocoelho) January 17, 2015
Short Cuts ¶ Jeremy Bernstein writes about Los Alamos, Russian spies, and newly declassified photos from the Manhattan Project in The New York Review of Books. ¶ "In profile, Vidal's face might have been a cameo carved on an ancient medallion — high forehead, aquiline nose, and slightly swollen, slightly insolent mouth." Read Michael Mewshaw on meeting Gore Vidal, to coincide with the publication of his new book Sympathy With the Devil: Four Decades of Friendship with Gore Vidal (Farrar, Straus and Giroux). ¶ Watch the thrilling trailer for Ron Howard's adaptation of Nathaniel Philbrick's In the Heart of the Sea, coming December 2015, here. The sinking of the whaleship Essex, as depicted in Philbrick's book, was the basis for Melville's Moby-Dick. ¶ "A man, as I have always said, is like an abandoned suitcase in an airport lounge — could contain a bomb, could contain pajamas and after-shave. You just don't know." Emily Prager on Vladimir Nabokov's Lolita on the occasion of its sixtieth birthday, part of a series of interviews in the Los Angeles Review of Books. ¶ Sam Tanenhaus on LBJ, the power of Congress, and Julian E. Zelizer's new book The Fierce Urgency of Now (The Penguin Press, 2015) in The New Yorker.
https://twitter.com/rgay/status/556192689553944576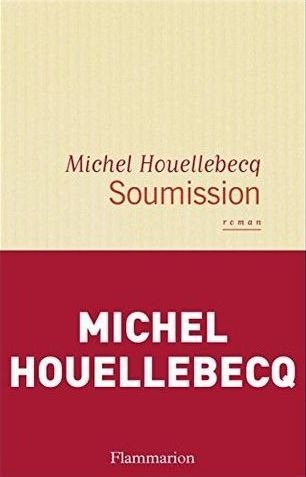 Michel Houellebecq on his new book Soumission (Submission)… "Should it be read as a bad Op-Ed," asks The Paris Review; "as pulp fiction for an election year, or as the attempt of a great writer to air a social critique through farce?" "The phrase political fiction isn't bad," suggests Houellebecq, whose new novel has sold 120,000 copies in five days to top the French bestseller lists. A work of speculative fiction set in France in 2022 on the occasion of the election of an Islamic government, in opposition to Marine Le Pen's Front National, its runaway success has been attributed to its unfortunate timeliness in the wake of the Charlie Hebdo attacks. Asked if he thinks his work will reinforce current ideas about a traditional France increasingly at threat from Islamic immigrants, he responds: "Part of my work is to talk about what everyone is talking about, objectively. I belong to my own time… [but] I don't take sides, I defend no regime. I deny all responsibility, I claim utter irresponsibility — except when I discuss literature in my novels, then I am engaged as a literary critic." In an interview that barges boldly through subjects including racism, the death of the Enlightenment, and misogyny ("Certainly a feminist is not likely to love this book. But I can't do anything about that"), Houellebecq emerges as fiercely iconoclastic and independently minded as ever. Read more…
Today we wrap shooting my part in @BookendTrust's 16 Legs prehistoric Tasmanian cave spider-sex film. Then I start rehearsals for Sat show.

— Neil Gaiman (@neilhimself) January 16, 2015
And finally, Jonathan Franzen on over-rated writers and British fiction (not mutually exclusive): "I always felt E.M. Forster was over-rated, frankly, to take an obvious example. Never really got it." All right, Jonathan.
Carry on the conversation with us on our Twitter account!