A new feature for 2015, ReadEasy is your regular scrapbook of peculiarisms, thoughts, and entertainment from the World Wide Web.
I love Twitter the most during events like #sotu — it was so lonely before this, listening in the void.

— Susan Orlean (@susanorlean) January 21, 2015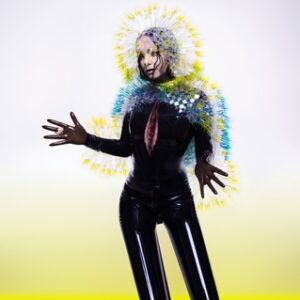 Björk's Vulnicura was released on iTunes two months early last week after leaking online, and music critics, many approaching rapture, have risen nobly to the challenge of describing this dense, intense new album. Ann Powers over at NPR, in an excellent essay on Vulnicura's relationship with melodrama, closes in on Björk's singing of the word emotional: "Climbing it like one of the cliffs she often evokes in her pastoral lyrics, she lets it open up like a vista on its central, circulatory 'o.' The word becomes a Valkyrie's cry, a statement of purpose both sacred and humanly thrilling." Jon Pareles in The New York Times: "[The songs] linger in dissonance and ambiguous tonality… The physicality of Björk's voice and the strings are even more striking against the impersonal electronic sounds, all the better to reveal the interior landscape of heartbreak and healing." Coup of the week, though, goes to Jessica Hopper at Pitchfork, whose astute interview with the singer has already gone viral. Hooper argues that Vulnicura sees Björk "most sure of her power as a woman, a producer, and an artist; all of her invisible work made clear." Invisible turns out to be the key word, as Björk reveals at length the challenges facing women in the music industry. "After being the only girl in bands for 10 years," she says, "I learned — the hard way — that if I was going to get my ideas through, I was going to have to pretend that they — men — had the ideas… I hope it doesn't come across as too defensive, but it is the truth. I definitely can feel the third or fourth feminist wave in the air, so maybe this is a good time to open that Pandora's box a little bit and air it out."
https://twitter.com/Rebeccamead_NYC/status/559008229808963584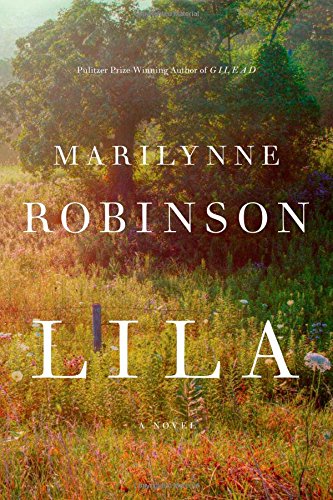 Marilynne Robinson on Poe… "Edgar Allan Poe was and is a turbulence," writes Robinson in The New York Review of Books; "an anomaly among the major American writers of his period, an anomaly to this day." Part biographical sketch, part exegesis of Poe's single and singular novel The Narrative of Arthur Gordon Pym, Robinson's essay successfully describes much of what makes the great man unique in American letters. She also comments on his late prose poem, Eureka, which, with its theory of the origins of the universe in a single particle, was an astonishingly prescient work. "This by itself would be a startling anticipation of modern cosmology, if Poe had not also drawn striking conclusions from it, for example that space and 'duration' are one thing, that there might be stars that emit no light, that there is a repulsive force that in some degree counteracts the force of gravity, that there could be any number of universes with different laws simultaneous with ours, that our universe might collapse to its original state and another universe erupt from the particle it would have become, that our present universe may be one in a series." Much maligned on publication, it would take Eureka the best part of a century and a half to be revealed as extraordinary prophecy. Robinson's most recent novel, Lila, was published by Farrar, Straus and Giroux in October.
Jennifer Lopez is given a "first edition" of "The Iliad" in new film "The Boy Next Door" http://t.co/jPjbfhCxJr

— Publishers Weekly (@PublishersWkly) January 24, 2015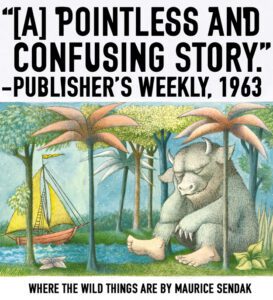 Short Cuts ¶ Buzzfeed's imaginatively presented list of twelve classic books that received terrible reviews on publication (see Where the Wild Things Are, right.) ¶ The BBC's list of the twelve best books of the twenty-first century, percolated from the ground views of dozens of literary critics. Featured authors include Chimamanda Ngozi Adichie and Jonathan Franzen. ¶ Word & Film takes a look at the movies at this year's Sundance Film Festival with a strong literary bent, including Nick Hornby's adaptation of Colm Tóibín's Brooklyn. ¶ "Western taboos now respect neither god nor sex, but they do respect individuals. And this is as it should be." The Economist on profanity and those Kmart commercials. ¶ Lemony Snicket's favorite writer? "Today I'll go with William Maxwell: such astonishing generosity of spirit, and a sneaky, near-invisible experimental streak." Read more at The New York Times.
Just saw terrific "American Sniper." Why did critics get idea that it was pro-war? Just because Clint E made it? War's senselessness clear.

— Jonathan Alter (@jonathanalter) January 23, 2015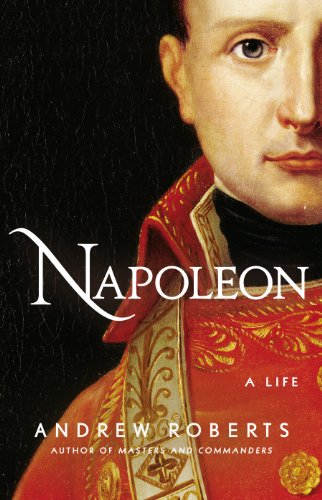 Historian Andrew Roberts on the 2016 presidential election… "Who could possibly possess all the qualities necessary for the White House?" asks Roberts in a spot of humorous thought-play for the Wall Street Journal. "Who could hold down the world's toughest job, displaying diplomacy yet ruthlessness, good nature yet intellectual capacity, a pacific temperament yet the war-making abilities of a commander-in-chief, the high seriousness of the Oval Office yet a folksy sense of humor, and all the other seemingly contradictory character traits necessary for the task?" The answer: Napoleon Bonaparte. Drawing parallels between the France of 1799 and the US of the twenty-first century — the twin wars, the political gridlock, the impenetrable tax code — Roberts unspools a mischievous, if not implausible, case. Napoleon certainly had the stamina: "He kept four secretaries to take dictation 24 hours a day, and he once had his chief of staff, Marshal Berthier, woken up 11 times in one night to reorganize a line of advance for a forthcoming military campaign." He also had a strong reformer's eye, an extraordinary command of detail, and the gift of the gab. The twenty-two mistresses and an occasional weakness for "monstrous egoism" might have been a problem, mind. Roberts's Napoleon: A Life was published by Viking in November.
And finally… A musical favorite from the archives. "Lucy," by the Irish band The Divine Comedy, taken from their 1993 album Liberation, is a Nymanesque musical setting of William Wordsworth's famous "Lucy" poems.
http://youtu.be/k_VKKkPazuY
Carry on the conversation with us on our Twitter account!