ReadEasy is a new feature for 2015, diving for pearls in a sea of noise.
John Adams's "dazzling portrait of virtuosic femininity" @nyphil this week: http://t.co/MxhTjO85CI (Photo: Chris Lee) pic.twitter.com/1hpW8FVS4r

— House of SpeakEasy (@SpeakEasy_House) March 29, 2015
Stephen Kotkin and Slavoj Zizek on Stalin… On Tuesday night in the New York Public Library's beautiful (but chilly) Celeste Bartos Forum, Paul Holdengraber invited Slovenian philosopher Slavoj Zizek to interview historian Stephen Kotkin about his new book Stalin, Volume 1: Paradoxes of Power, 1878-1928 (The Penguin Press, 2014), and, in his famous formulation, "make the lions roar." (An appropriate setting, it turned out, as Kotkin did much of his research in the NYPL.) In front of an excited and packed house, Zizek was typically ebullient ("I have so many provocative questions!") and Kotkin an excellent foil, answering questions from both his co-host and the audience methodically and humorously. Particularly entertaining was his slideshow of scenes from Stalin's early life ("This is Stalin's birth-hovel… Notice the attitude, aged ten…") Zizek suggested that the strength of Kotkin's new study lies in its refusal to fall into the trap of seeking a "bourgeois, liberal secret" that explains away Stalin's pathology. This is no mean feat; as Kotkin pointed out, "in history, people expect explanation… By the time you get to the point where Stalin is killing thousands of his own officials, you have to go back and blow up smaller, earlier acts… Like 'When he put the cat in the microwave, I knew right then that he was gonna murder us all!'" And the verdict on the book? In Zizek's words, "That's the kind of book we who are fascinated by Stalin were waiting for." Watch Zizek and Kotkin here…
https://twitter.com/matthaig1/status/584012738655059968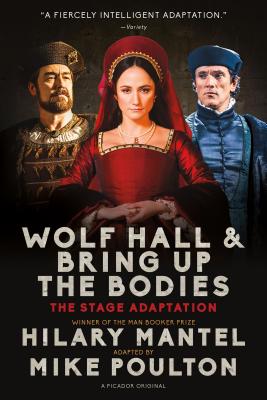 Hilary Mantel on the cast of Wolf Hall… Currently playing on Broadway in an adaptation by the Royal Shakespeare Company, and coming to PBS's Masterpiece this weekend, Hilary Mantel's Wolf Hall is everywhere right now. The New York Review of Books last week published excerpts from Mantel's directions to actors from the play text of Mike Poulton's adaptation. To the actor playing Anne Boleyn: "You do not have six fingers. The extra digit is added long after your death by Jesuit propaganda. But in your lifetime you are the focus of every lurid story that the imagination of Europe can dream up…" To Thomas Cromwell: "You don't say much about your past, but you tell Thomas Cranmer, 'I was a ruffian in my youth.' Whatever this statement reveals or conceals, you have a lifelong sympathy with young men who have veered off-course." The value of these stage directions might tell in the attitude of the actor (she tells Cardinal Wolsey, "you could probably run Christendom in your spare time"). But perhaps the greatest gift to an actor is the historical ambiguity she describes. Wolsey, late on, suffers "what sounds like a heart attack" amid "rumors that you have poisoned yourself" (editorial emphasis). The magical contingency of performance allows for an actor to play both sides of the coin. In this way, a stage performance might be truly alive, insoluble, magnetic. Read more…

Buy tickets to see Branden Jacobs-Jenkins, Lisa Robinson, Elif Shafak, Tom Rob Smith, and Amber Tamblyn at our next Seriously Entertaining show, One Simple Rule, at City Winery NYC on April 21.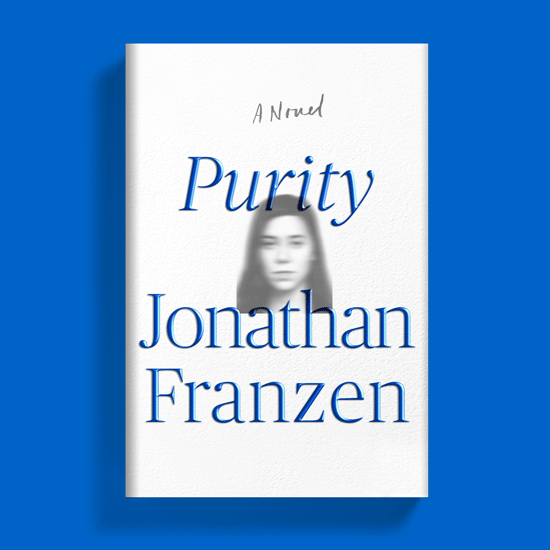 Jonathan Franzen returns to the pages of The New Yorker… In "Carbon Capture," Franzen asks whether conservation has become just another victim of climate change. Why worry about small-scale threats to our avifauna? After all, "climate change has given us an eschatology for reckoning with our guilt: coming soon, some hellishly overheated tomorrow, is Judgment Day." He bemoans the bullying "supremacy" of climate change in contemporary discourse and the concomitant feelings of guilt it induces in the feeling individual. But even for her, the grand narrative of climate change discourages action. Like the young Alvy Singer in Annie Hall ceasing to do homework because the universe's expansion means everything is ultimately pointless, so "under the shadow of vast global problems and vast global remedies, smaller-scale actions on behalf of nature can seem similarly meaningless." But this should not be the case, Franzen argues. In this typically oppositional essay, he travels to Peru and Costa Rica in search of what difference can be made. At the very least, inaction is made to seem criminal. In the words of conservationist Daniel Janzen, "If you had the only Rembrandt in the world… and somebody came and slashed it with a knife — would you throw it away?" Jonathan Franzen's new novel, Purity, will be published by Farrar, Straus and Giroux in September. Read more…
.@NewYorker I'm coming for your wig. pic.twitter.com/CRuhz5PDtH

— Saeed Jones (@theferocity) April 2, 2015
Short Cuts
¶   Noah Baumbach on his TV adaptation of The Corrections (which didn't and won't happen): "It was the kind of show that most people would do for two cents and we were spending what Game of Thrones spends." Read more…
¶   "I mapped out [Infinite Jest's] spatial and temporal coordinates by marking all the references to places and times. I was doing this for my own convenience — trying to see the novel whole — but as the map came together, I came to see that temporal sequence was much more important for [David Foster] Wallace than I'd expected. I like to think that my obsessive blueprint, on taped-together sheets of paper, approximates some kind of plan that once existed in Wallace's file." Fascinating interview with Stephen J. Burn, who's currently editing Wallace's letters, at Full Stop. Read more…
¶   Fran Lebowitz: "I never wore bellbottoms… I never wore tie-dye, either. If it comes from the '60s I never wore it." A devastating, hilarious, aspirational, damning interview with Lebowitz on the subject of personal style, in Elle. Read more…
My publisher just favorite my tweet about people in my book having sex outside which I'm pretty sure counts as an extension, right?

— Emma Straub (@emmastraub) March 31, 2015
Carry on the conversation with us on Twitter: