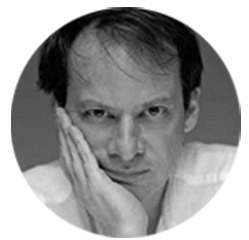 Adam Gopnik
Adam performed on stage for Seriously Entertaining at City Winery on January 27, 2014, speaking on the evening's theme, "Plays With Matches." Watch it below.
Adam Gopnik has been writing for The New Yorker since 1986. During his tenure at the magazine, Gopnik has written fiction and humor pieces, book reviews, profiles, reporting pieces, and more than a hundred stories for "The Talk of the Town" and "Comment."
Gopnik's books, ranging from essay collections about Paris and food to children's novels, include Paris to the Moon, The King in the Window, Through the Children's Gate: A Home in New York, Angels and Ages: A Short Book About Darwin, Lincoln, and Modern Life, The Table Comes First: Family, France, and the Meaning of Food, Winter: Five Windows on the Season, and A Thousand Small Sanities: The Moral Adventure of Liberalism. His most recent book is titled The Real Work: On the Mystery of Mastery.
Gopnik has won the National Magazine Award for Essays and for Criticism three times, and also the George Polk Award for Magazine Reporting. Gopnik is an active lecturer and delivered the Canadian Broadcasting Corporations Massey Lectures in 2011.
Purchase this writer's book via our virtual storefront on Bookshop.org, the bookselling platform that supports independent bookstores. A portion of proceeds from all book purchases will go toward helping support SpeakEasy's nonprofit mission and our literary programs on stage, in schools, and on the road with The SpeakEasy Bookmobile.
BUY NOW
https://www.houseofspeakeasy.org/gopnik-on-lincoln-and-darwin/
https://www.houseofspeakeasy.org/curtain-call-jan-2014/