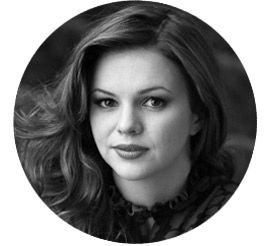 Amber Tamblyn
Amber Tamblyn is an acclaimed poet and has been nominated for the Emmy, Golden Globe and Independent Spirit Awards for her work as a film and television actress. Her collections of poetry, prose and artwork include Plenty Of Ships, Of The Dawn, The Loneliest, Free Stallion, and Bang Ditto. Her work has been published in The New York Quarterly, The San Francisco Chronicle, Poets & Writers, Pank Magazine, Teen Vogue, Cosmopolitan, Interview, Bust, and other journals. She is the co-founder of the nonprofit Write Now Poetry Society, which works to build an audience for unique poetry events (www.writenowpoets.org). Amber recently wrapped shooting on her directorial debut, Paint it Black, a film based on the book of the same name by Janet Fitch. In her most recent book of poems, Dark Sparkler (Harper Collins, April 2015), she explores the lives of more than twenty-five actresses lost before their time. Paired with original artwork commissioned for the book by luminaries including David Lynch, Adrian Tomine, Marilyn Manson, and Marcel Dzama, Dark Sparkler is a surprising and provocative collection. Amber lives in New York City with her betrothed, comedian David Cross.
In her own words: "Sip someone else's logic then spit it out."
To buy this writer's work from our bookselling partner, Bookshop, click below. Doing so will also generate income for House of SpeakEasy Foundation – another way we're connecting you, and underserved communities of New York City, with the best writing of today.
BUY NOW
Click below for more:
https://www.houseofspeakeasy.org/the-life-and-death-of-the-hollywood-actress/