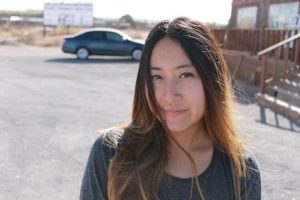 Amelia Pang
Amelia performed on our virtual stage for Seriously Entertaining on January 26, 2021, speaking on the evening's theme, "You Don't Say." Watch it below.
Amelia Pang is an award-winning journalist who has written for publications such as Mother Jones and the New Republic. She has covered topics ranging from organic import fraud to the prevalence of sexual violence on Native American reservations. In 2017, the Los Angeles Press Club awarded her first place in investigative journalism for her undercover reporting on the exploitation of smuggled immigrants who are recruited to work in Chinese restaurants. Amelia grew up in a Mandarin-speaking household in Maryland and holds a BA in literary studies from the New School. She lives near Washington, DC, with her husband, an organic farmer. Her first book, Made in China: A Prisoner, an SOS Letter, and the Hidden Cost of America's Cheap Goods, was shortlisted for the 2019 J. Anthony Lukas Work-In-Progress Award. It was published in 2021.
Purchase this writer's book via our virtual storefront on Bookshop.org, the bookselling platform that supports independent bookstores. A portion of proceeds from all book purchases will go toward helping support SpeakEasy's nonprofit mission and our literary programs on stage, in schools, and on the road with The SpeakEasy Bookmobile.
BUY NOW