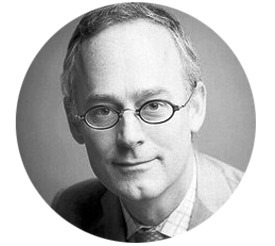 Amor Towles
Amor Towles' novel, Rules of Civility, reached the bestseller lists of The New York Times, the Boston Globe and Los Angeles Times. It was rated by The Wall Street Journal as one of the ten best works of fiction in 2011.  It has been published in 15 languages and the French translation received the 2012 Prix Fitzgerald. In the fall of 2012, Rules of Civility was optioned by Lionsgate to be made into a feature film.
Mr. Towles's novella, Eve In Hollywood, was published by Penguin as an ebook in June 2013.
Mr. Towles serves on the boards of the Library of America, the Yale Art Gallery and the Wallace Foundation.  He is a graduate of Yale College and Stanford University, where he was a Scowcroft Fellow.
Mr. Towles is an ardent fan of early 20th century painting, 1950's jazz, 1970's cop shows, rock & roll on vinyl, manifestoes, breakfast pastries, pasta, liquor, snow-days, Tuscany, Provence, Disneyland, Hollywood, the cast of Casablanca, 007, Captain Kirk, Bob Dylan (early, mid, and late phases), the wee hours, card games, cafés, and the cookies made by both of his grandmothers.
To buy this writer's work from our bookselling partner, Bookshop, click below. Doing so will also generate income for House of SpeakEasy Foundation – another way we're connecting you, and underserved communities of New York City, with the best writing of today.
BUY NOW
Click below for more:
https://www.houseofspeakeasy.org/manhattan-follies-amor-towless-rules-of-civility/