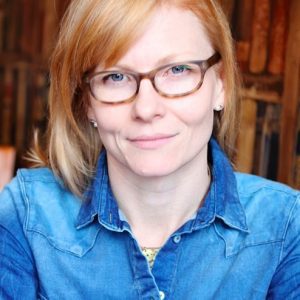 Ana Marie Cox
Ana Marie Cox is a political columnist and culture critic. She is the senior political correspondent for MTV News and conducts the "Talk" interviews featured in The New York Times Magazine. Since starting the political blog Wonkette in 2004, she has worked at numerous outlets, including Time, GQ, Air America, and The Guardian. She is the author of the romantic comedy novel Dog Days. She recently launched the number seven rated podcast on iTunes, With Friends Like These on the Crooked Media platform. She lives in Minneapolis with her husband.
In her own words: "I'm really interested in how people think. I'm interested in how people arrive at the beliefs that they have."
To buy this writer's work from our bookselling partner, Barnes & Noble, click below. Doing so will also generate income for House of SpeakEasy Foundation – another way we're connecting you, and underserved communities of New York City, with the best writing of today.
BUY NOW