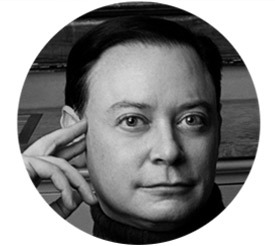 Andrew Solomon
Andrew performed on stage for Seriously Entertaining at City Winery on September 29, 2014, speaking on the evening's theme, "Inside The Lie." Watch it below.
New York native, Andrew Solomon, is a writer and lecturer on politics, culture, and psychology and a vigorous philanthropist and activist for LGBT rights, mental health, education, and the arts. His book, Far From the Tree: Parents, Children and the Search for Identity has garnered him fantastic international acclaim and multiple awards, including the National Book Critics Circle award for non-fiction. Additionally, it was chosen as one of the New York Times Ten Best Books of 2012; an Economist Best Book of the Year, and a Publishers Weekly Best Book of 2012 to name but a few. Solomon's previous work includes The Noon Day Demon: An Atlas of Depression (2001) which was similarly feted. It was a finalist for a 2002 Pulitzer Prize, won the 2001 National Book Award for Non-Fiction, and was included in The Times of London's list of one hundred best books of the decade.
In his own words: "People don't want to be cured, or changed or eliminated. They want to be whoever it is they've come to be"
Purchase this writer's book via our virtual storefront on Bookshop.org, the bookselling platform that supports independent bookstores. A portion of proceeds from all book purchases will go toward helping support SpeakEasy's nonprofit mission and our literary programs on stage, in schools, and on the road with The SpeakEasy Bookmobile.
BUY NOW
https://www.houseofspeakeasy.org/far-from-the-tree-andrew-solomon-on-how-to-love-your-children/