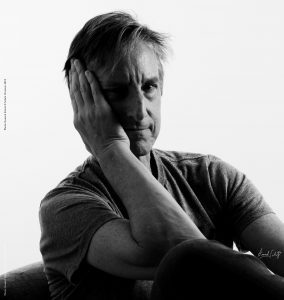 Andy Borowitz
Andy performed on stage for Seriously Entertaining at City Winery on January 27, 2014, speaking on the evening's theme, "Plays With Matches." Watch it below.  
Andy Borowitz is a New York Times best-selling author and a comedian who has written for The New Yorker since 1998. In 2001, he created the Borowitz Report, a satirical news column that has millions of readers around the world, for which he won the first-ever National Press Club award for humor. The Borowitz Report was acquired by The New Yorker in 2012. His he has had multiple bestsellers, including The 50 Funniest American Writers, which became the first title in the history of the Library of America to make the Times best-seller list; and a memoir, An Unexpected Twist, a No. 1 best-seller, which Amazon named the Best Kindle Single of 2012. His most recent book, Profiles in Ignorance: How American Politicians Got Dumb and Dumber, was released in 2022. As a comedian, he has performed around the world and made countless television and radio appearances, including on National Public Radio, VH1, and Comedy Central.
His solo comedy show, "Make America Not Embarrassing Again," played to sold-out theaters across the U.S. from 2018 to 2020. He has been called a "Swiftian satirist" (The Wall Street Journal), "America's satire king" (The Daily Beast), "America's finest fake-news creator and sharpest political satirist" (The Washington Post), "one of the country's finest satirists" (The Times), and "one of the funniest people in America" (CBS News "Sunday Morning").
Purchase this writer's book via our virtual storefront on Bookshop.org, the bookselling platform that supports independent bookstores. A portion of proceeds from all book purchases will go toward helping support SpeakEasy's nonprofit mission and our literary programs on stage, in schools, and on the road with The SpeakEasy Bookmobile.
BUY NOW