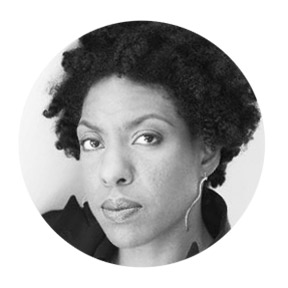 Ayana Mathis
Ayana Mathis's novel The Twelve Tribes of Hattie was a New York Times bestseller, a 2013 New York Times Notable Book of the Year, an NPR Best Books of 2013, and was chosen by Oprah Winfrey for Oprah's Book Club 2.0. Mathis was awarded the 2014-15 New York Public Library's Cullman Center Fellowship. She is a Contributing Editor for the literary journal A Public Space and her nonfiction has appeared in the New York Times, the Financial Times and The Atlantic. She is an assistant professor at the Iowa Writers' Workshop.
In her own words: "Voice isn't fixed or unmalleable, it adapts to the characters you are creating and the story being told. I suppose in some way that's true in life—a little flexibility goes a long way."
To buy this writer's work from our bookselling partner, Bookshop, click below. Doing so will also generate income for House of SpeakEasy Foundation – another way we're connecting you, and underserved communities of New York City, with the best writing of today.
BUY NOW