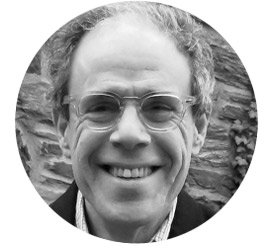 Ben Yagoda
Ben performed on stage for Seriously Entertaining at City Winery on March 9, 2015, speaking on the evening's theme, "No Return." Watch it below. 
Ben Yagoda is a writer and educator.  He teaches English, journalism, and writing at the University of Delaware, and is the author, co-author, or editor of nine books. His most recent, The B Side – The Death of Tin Pan Alley and the Rebirth of the Great American Song, uncovers the reasons for the demise of the American songbook and the forces that shaped American music after 1950.  He has written about language, writing, and other topics for Slate.com, the New York Times Book Review and Magazine, The American Scholar, Rolling Stone, Esquire, and many other publications. He contributes to Lingua Franca, a Chronicle of Higher Education blog about language and writing, and Draft, a New York Times blog about the art of writing. His personal blog is Not One-Off Britishisms.
He lives in Swarthmore, Pennsylvania with his wife and two daughters.
In his own words: "Hoping is a vague, unsophisticated, and largely uninteresting state of mind. One associates it with children and their feelings about birthday presents and snow days. Compared to the surgical precision of sentence adverbs like presumably, ostensibly, and understandably, hopefully is a bowl of mush."
Purchase this writer's book via our virtual storefront on Bookshop.org, the bookselling platform that supports independent bookstores. A portion of proceeds from all book purchases will go toward helping support SpeakEasy's nonprofit mission and our literary programs on stage, in schools, and on the road with The SpeakEasy Bookmobile.
BUY NOW
https://www.houseofspeakeasy.org/stardust-the-rise-and-fall-of-the-great-american-songbook/