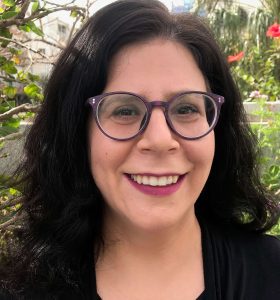 Chavi Eve Karkowsky, MD
Chavi Eve performed on our virtual stage for Seriously Entertaining on April 21, 2020, speaking on the evening's theme, "Going The Distance." Watch it below.
Chavi Eve Karkowsky, MD, is a maternal-fetal medicine physician working in New York City. Her writing has been published in Slate, the Daily Beast, the Atlantic, and the Washington Post. Her most recent work is High Risk: Stories of Pregnancy, Birth, and the Unexpected.
Purchase this writer's book via our virtual storefront on Bookshop.org, the bookselling platform that supports independent bookstores. A portion of proceeds from all book purchases will go toward helping support SpeakEasy's nonprofit mission and our literary programs on stage, in schools, and on the road with The SpeakEasy Bookmobile.
BUY NOW