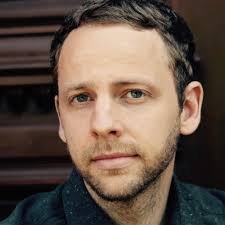 Cutter Wood
Cutter performed on stage for Seriously Entertaining at the Miami Book Fair on November 16, 2018.
Cutter Wood completed an MFA in creative nonfiction at the University of Iowa in 2010, during which he was awarded numerous fellowships and had essays published in Harper's and other magazines. After serving as a Provost Fellow at UI and a Visiting Scholar at the University of Louisville, Wood moved to New York. For his book, Love and Death in the Sunshine State, he was awarded a 2018 Fellowship from the National Endowment for the Arts. He currently lives in Brooklyn with his wife and daughter.
Purchase this writer's book via our virtual storefront on Bookshop.org, the bookselling platform that supports independent bookstores. A portion of proceeds from all book purchases will go toward helping support SpeakEasy's nonprofit mission and our literary programs on stage, in schools, and on the road with The SpeakEasy Bookmobile.
BUY NOW