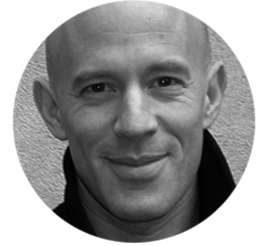 Daniel Bergner
Daniel performed on stage for Seriously Entertaining at City Winery on April 28, 2014, speaking on the evening's theme, "In Case of Emergency." Watch it below.  
Daniel Bergner is a contributing writer for The New York Times Magazine and the author of five books of nonfiction: Sing for Your Life, What Do Women Want?, The Other Side of Desire, In the Land of Magic Soldiers, and God of the Rodeo. Sing for Your Life was a New York Times bestseller. In the Land of Magic Soldiers received an Overseas Press Club Award for international reporting, a Lettre-Ulysses Award for the Art of Reportage, and was named a Los Angeles Times Best Book of the Year. God of the Rodeo was a New York Times Notable Book of the Year. In addition to appearing in The New York Times Magazine, Daniel's writing has appeared in Granta, Harper's, Mother Jones, Talk, and The New York Times Book Review, and on the op-ed page of The New York Times. His writing is included in The Norton Reader: An Anthology of Nonfiction. His newest book, The Mind and the Moon: My Brother's Story, the Science of Our Brains, and the Search for Our Psyches, was released in May 2022.
In his own words: "Either a piece of writing is political or it's intimate and works like a novel and brings the reader a depth and complexity of experience that the reader wants to be living inside. For me, as a writer, it's about that second approach."
Purchase this writer's book via our virtual storefront on Bookshop.org, the bookselling platform that supports independent bookstores. A portion of proceeds from all book purchases will go toward helping support SpeakEasy's nonprofit mission and our literary programs on stage, in schools, and on the road with The SpeakEasy Bookmobile.
BUY NOW
https://www.houseofspeakeasy.org/how-can-it-be-wrong-when-it-feels-so-right-daniel-bergners-the-other-side-of-desire/