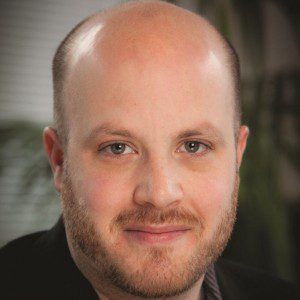 David Enrich
David performed on stage for Seriously Entertaining at Joe's Pub at The Public Theater on March 20, 2018, speaking on the evening's theme, "A Matter Of Time."
David Enrich is the Gerald Loeb Award-winning Finance Editor of The New York Times. He previously was Financial Enterprise Editor of The Wall Street Journal, heading an elite investigative unit at the paper. Enrich is the author of The Spider Network: The Wild Story of a Math Genius, a Gang of Backstabbing Bankers, and One of the Greatest Scams in Financial History and Dark Towers: Deutsche Bank, Donald Trump, and an Epic Trail of Destruction. His most recent book is a national bestseller, titled Servants of the Damned: Giant Law Firms, Donald Trump, and the Corruption of Justice.
In his own words: "I try to take complicated financial topics and make them understandable to human beings. The best way to do this is to find interesting people who can serve as sherpas, taking readers (and me) on tours of the landscape. It helps if these characters are a little weird."
Purchase this writer's book via our virtual storefront on Bookshop.org, the bookselling platform that supports independent bookstores. A portion of proceeds from all book purchases will go toward helping support SpeakEasy's nonprofit mission and our literary programs on stage, in schools, and on the road with The SpeakEasy Bookmobile.
BUY NOW