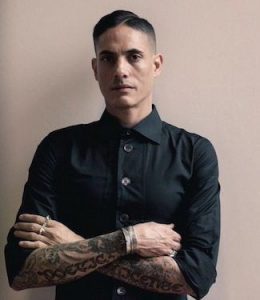 David Tomas Martinez
David Tomas Martinez is a CantoMundo fellow and recipient of a 2017 NEA Fellowship, a Pushcart Prize, the Verlaine Poetry Prize, and the Stanley P. Young Fellowship from Breadloaf. Hustle, his debut collection from Sarabande, won the New England Book Festival's Poetry Prize, the Devil's Kitchen Reading Award, and $10,000 from the Antonio Cisneros Del Moral Foundation. His new book, Post Traumatic Hood Disorder, was published in March 2019.
To buy this writer's work from our bookselling partner, Bookshop, click below. Doing so will also generate income for House of SpeakEasy Foundation – another way we're connecting you, and underserved communities of New York City, with the best writing of today.
BUY NOW