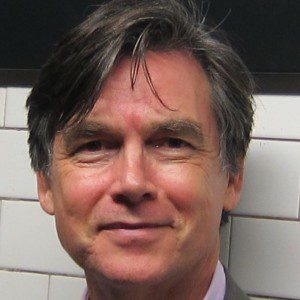 Duncan Hannah
(1952-2022)
Duncan performed on stage for Seriously Entertaining at Joe's Pub at The Public Theater on March 20, 2018, speaking on the evening's theme, "A Matter Of Time."
The late Duncan Hannah was an artist who became popular in the 1970s in New York's avant-garde and glam and punk rock scenes, acted in a number of underground movies, and showed several of his figurative portraits in the 1980's infamous Times Square Show. His work is in numerous public and private collections, including the Metropolitan Museum of Art and the Minneapolis Art Institute. He is the author of Twentieth-Century Boy: Notebooks of the Seventies.
In his own words: "I was inspired by Jack Kerouac's jazzy immediacy."
Purchase this writer's book via our virtual storefront on Bookshop.org, the bookselling platform that supports independent bookstores. A portion of proceeds from all book purchases will go toward helping support SpeakEasy's nonprofit mission and our literary programs on stage, in schools, and on the road with The SpeakEasy Bookmobile.
BUY NOW