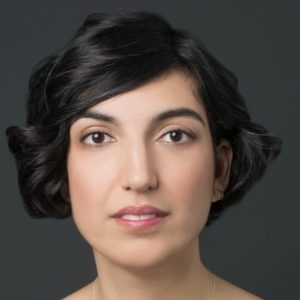 Elif Batuman
Elif Batuman's most recent novel is The Idiot. She has been a staff writer at The New Yorker since 2010. Her first book, The Possessed: Adventures with Russian Books and the People Who Read Them, was a finalist for the National Book Critics Circle Award. Her stories have been anthologized in the 2014 Best American Travel Writing and the 2010 Best American Essays collections. She is the recipient of a Whiting Award, a Rona Jaffe Foundation Writers' Award, and a Paris Review Terry Southern Prize for Humor. She lives in New York.
In her own words: "Thought has all kinds of shorthands and jumps built into it which aren't allowed in writing. So writing is never just transcription, it's also discovery and constant surprise. 'Controlling the narrative' is a matter of balancing some fidelity to your original impulse against a willingness to follow the surprises."
To buy this writer's work from our bookselling partner, Bookshop, click below. Doing so will also generate income for House of SpeakEasy Foundation – another way we're connecting you, and underserved communities of New York City, with the best writing of today.
BUY NOW