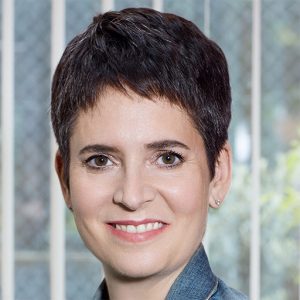 Erica Wagner
Erica performed on stage for Seriously Entertaining at Joe's Pub at The Public Theater on September 26, 2017, speaking on the evening's theme, "One For The Road."
Erica Wagner was the literary editor of The London Times for seventeen years and is now a contributing writer for The New Statesman, and consulting literary editor for Harper's Bazaar. Her work has appeared in The Guardian, The Economist, The Financial Times, and The New York Times, among others. Her latest book is Chief Engineer: Washington Roebling, The Man Who Built the Brooklyn Bridge. She is also the author of Ariel's Gift, Seizure, and the short story collection Gravity; she is the editor of First Light: A Celebration of Alan Garner. In 2014 she became the recipient of the Eccles British Library Writer's Award, and she is a lecturer in creative writing at Goldsmiths, University of London. She lives in London with her husband and son.
In her own words: "If you want to be a writer, read. Read everything, but most especially read what you love. Don't think that in order to be a writer you "must" read a certain kind of book; read what draws you, what pulls you in, and then think hard about how and why the author managed that astonishing trick."
Purchase this writer's book via our virtual storefront on Bookshop.org, the bookselling platform that supports independent bookstores. A portion of proceeds from all book purchases will go toward helping support SpeakEasy's nonprofit mission and our literary programs on stage, in schools, and on the road with The SpeakEasy Bookmobile.
BUY NOW