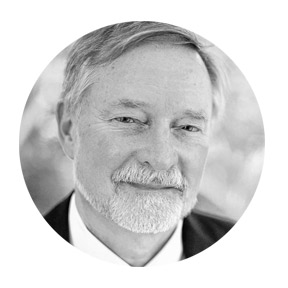 Erik Larson
Erik Larson is the author of six New York Times bestsellers, most recently The Splendid and the Vile: A Saga of Churchill, Family, and Defiance During the Blitz, which hit #1 on the Times list soon after launch. The Devil in the White City, which stayed on the Times' hardcover and paperback lists for a combined total of over five years is set to be made into a film by Leonardo DiCaprio and Martin Scorsese. Erik graduated summa cum laude from the University of Pennsylvania, where he studied Russian history, language and culture. He received a masters in journalism from Columbia University. Larson was a staff writer for The Wall Street Journal, and later a contributing writer for Time Magazine. He has written articles for The Atlantic, Harper's, The New Yorker, and other publications.
In his own words: "My favorite "trick" is to stop writing at a point where I know that I can pick up easily the next day. I'll stop in mid-paragraph, often in mid-sentence…The human brain hates incomplete sentences. All night my mind will have secretly worked on the passage and likely mapped out the remainder of the page…"
To buy this writer's work from our bookselling partner, Bookshop, click below. Doing so will also generate income for House of SpeakEasy Foundation – another way we're connecting you, and underserved communities of New York City, with the best writing of today.
BUY NOW