Happy new year, friends! Welcome to the first blog of 2014.
Now the holidays are over, we're all getting tremendously revved up ahead of the House of SpeakEasy's opening gala at City Winery NYC on January 27! The theme for said gala is "Plays with Matches", and we're lucky enough to be joined by two amazing hosts to guide us through this fiery subject: comedian Andy Borowitz and Hollywood megastar Uma Thurman. In the weeks leading up to opening night, I'll be introducing you to Andy and Uma as well as our special guests, Adam Gopnik, Susan Orlean, Dar Williams and Simon Winchester.
I spoke to Andy Borowitz over the holidays to get his views on the year past and his hopes for the year ahead.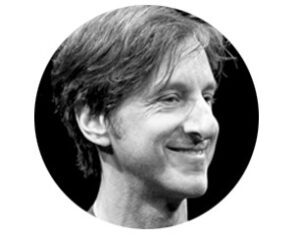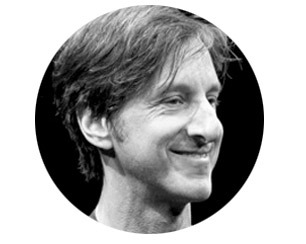 Something of a comic polymath, Andy has to his name credits including TV's The Fresh Prince of Bel-Air (creator), 1998 movie Pleasantville (co-producer) and hit satirical website The Borowitz Report (founder). He is the primary host of The Moth, a storytelling platform launched in New York that has now gone nationwide and recently spawned a New York Times bestseller. Andy won an NAACP Image Award for The Fresh Prince and the inaugural National Press Club Award for Humor in 2004. You might have seen his face on CNN, in Woody Allen's Melinda and Melinda or on the Central Park Summerstage. He edited the bestselling The 50 Funniest American Writers for Library of America in 2011. In short, his is a resumé that's enough to give one sinking feelings of inadequacy.
Nevertheless.
Me: Welcome to the House of SpeakEasy! What are you most excited about for 2014?
Andy: My year is going to peak on January 27 because I'm spending the evening with Uma.
CA: Looking back, what were the unexpected pleasures of 2013?
AB: Beyoncé's new album. I haven't actually heard it, but it was a pleasant surprise to learn that in 2013 it was still possible for someone to keep something secret.
CA: The theme for the opening gala you're hosting on January 27 is "Plays With Matches". Did you ever play with matches?
AB: No, I was very risk-averse as a child. However, I almost burnt our house down with the bunsen burner from my chemistry set.
CA: The House of SpeakEasy will feature writers from many different disciplines. In what form would you want the story of your life to be told?
AB: John Grisham novel.
CA: And finally, so it turns out the Mayans were out by like a year and the world is ending this week. Which book shop do you take shelter in?
AB: Bank Street Bookstore. It's a great children's bookstore near Columbia. If the world has to end, I hope it waits until story time is over.
Join hosts Andy Borowitz and Uma Thurman and a wealth of special guests at the House of SpeakEasy's opening gala on January 27. Click here for more details.