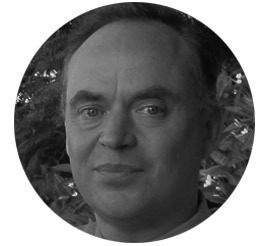 Christopher Mason, who makes his House of SpeakEasy bow on May 20 (tickets on sale here), is an author, journalist, photographer, television presenter, wearer of excellent bow-ties, and singer-songwriter extraordinaire. It's in this latter capacity that he'll be entertaining the crowd at City Winery next week, much as he's previously delighted mayors, senators, princes, duchesses, and Bob Weinstein's three-year-old son. Literally. This week I spoke to Christopher about his fabulous career.
Charles Arrowsmith: You have been called "the premier journalist covering the nether world of high society". What is it about this milieu that you find particularly fascinating?
Christopher Mason: My first job in New York as a transplanted Brit (thirty years ago) was working for George Trescher, a hilariously acerbic PR and fundraising genius, whose closest friends were Brooke Astor, Jacqueline Onassis, and Liz Smith. It was an eye-popping intro to the way power is wielded in New York, and a primer in the triumphs, tragedies, and atrocities of the literate glitterati.
I began lampooning them with satirical songs in the late '80s, then switched to prose, taking some satirical swipes in my feature stories for the New York Times. That led to my investigative book The Art of the Steal (Berkley Trade, 2005), about the Sotheby's-Christie's price-fixing scandal — a story with elements ripe for satire. I'm also the host of Behind Mansion Walls, the Investigation Discovery TV series about murders in fabulous houses. Still relishing my life of crime.
CA: Having performed for royalty, world leaders and the one percent for many years, you must have some excellent stories. What can't you tell us?
CM: I'm contractually obliged not to repeat the lyrics I was required to cut before performing for a gaggle of plutocrats during the Occupy Wall Street protests.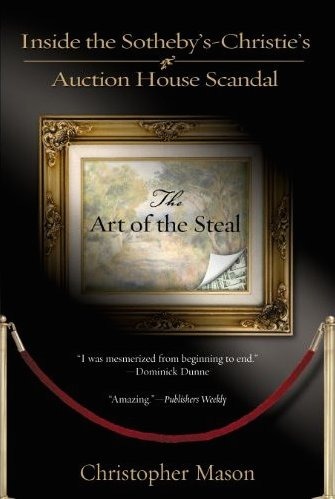 CA: We're looking forward to hearing one of your great satirical songs next week. Who, for you, are the finest practitioners of the form?
CM: My all-time favourite is Tom Lehrer, whose satirical songs are as scathing and hilarious as they were when he recorded them in the '50s and '60s. When Henry Kissinger received the Nobel Peace Prize in 1973, Lehrer famously quipped that satire had become obsolete.
I'm also a big fan of Tim Minchin, the outrageously funny Australian whose song "Inflatable You" makes me roar with laughter every time I hear it.
CA: Aside from the wonderful guests at the House of SpeakEasy, who in the world, dead or alive, would you most like to perform for — and what would your subject be?
CM: President Hillary Clinton and the First Rake, Bill. "The Scalia Follies" and "The Rush-to-Judgement Limbaugh Rumba" with a cheery refrain from "The Ballad of Benghazi."
CA: And finally, what are the last three books you read?
CM: Byron: Child of Passion, Fool of Fame, by Benita Eisler. Birdmen: The Wright Brothers, Glenn Curtiss, and the Battle to Control the Skies, by Lawrence Goldstone. Dark Invasion: 1915, Germany's Secret War and the Hunt for the First Terrorist Cell in America, by Howard Blum.
CA: Thanks, Christopher!
Alongside his musical career, Christopher has long written for the New York Times (see, par exemple, his pieces on Brooke Astor's estate and former Warhol confrere Brigid Berlin). His book, The Art of the Steal, was hailed as "an excellent book" by the Sunday Times while the Economist called it "a genuine antitrust thriller, a gripping yarn of real-life collusion that is spiced up with Picassos, class warfare, art market bitchiness and the rather unsettling conclusion that some well-heeled villains got away with it." Here's Christopher talking about the case on CNBC's American Greed:
Christopher appears at the next House of SpeakEasy literary cabaret, The Ink Runs Dry, on May 20. You can buy tickets here and follow Christopher on Twitter here.