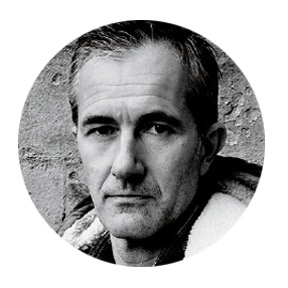 Geoff Dyer
Geoff Dyer is a novelist, essayist, and genre-defying writer of over a dozen books. His latest, White Sands, will be published in May 2016. A Fellow of the Royal Society of Literature, an Honorary Fellow of Corpus Christi College, Oxford, and a member of the American Academy of Arts and Sciences, he has won numerous awards including the E. M. Forster Award from the American Academy of Arts and Letters and a National Book Critics Circle Award for Criticism. He is currently Writer in Residence at the University of Southern California.
In his own words: "Don't write in public places…it should be done only in private, like any other lavatorial activity."
To buy this writer's work from our bookselling partner, Bookshop, click below. Doing so will also generate income for House of SpeakEasy Foundation – another way we're connecting you, and underserved communities of New York City, with the best writing of today.
BUY NOW