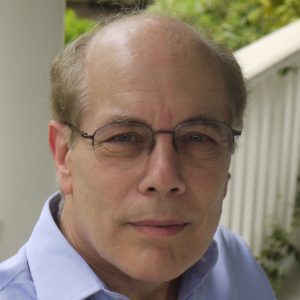 Glenn Frankel
Glenn Frankel is an author and journalist, based in Arlington, Virginia. Most recently, he served as the director of the School of Journalism and G.B. Dealey Regents Professor at the University of Texas at Austin. He has also spent time as a visiting journalism professor at Stanford University and an Alicia Patterson Fellow. Notably, he won the 1989 Pulitzer Prize for International Reporting when he served as Washington Post reporter, editor, and bureau chief in London, Southern Africa, and Jerusalem. His book, The Searchers: The Making of an American Legend, was a New York Times and Los Angeles Times bestseller and a Library Journal Top Ten book for 2013.  His new book explores the Hollywood blacklist and the making of the classic western High Noon.
In his own words: "I like to write about people when they are facing a moral crisis that sums up who they are."
To buy this writer's work from our bookselling partner, Bookshop, click below. Doing so will also generate income for House of SpeakEasy Foundation – another way we're connecting you, and underserved communities of New York City, with the best writing of today.
BUY NOW