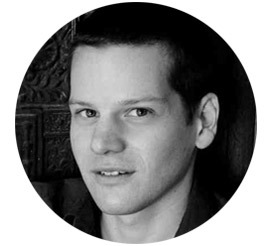 Graham Moore
Graham is a New York Times bestselling novelist and Academy Award-winning screenwriter. His screenplay for The Imitation Game won the Academy Award and WGA Award for Best Adapted Screenplay in 2015 and was nominated for a BAFTA and a Golden Globe.
His novels, The Holdout (2020), The Last Days of Night (2016), and The Sherlockian (2010), were published in 24 countries and translated into 19 languages. The Last Days of Night was named one of the best books of the year by the Washington Post and the Philadelphia Inquirer. He is currently adapting The Holdout as a TV series for Hulu.
Graham lives in Los Angeles with his wife, Caitlin, and their dog, Janet.
In his own words: "Ignore the zeitgeist and check in with yourself, as we all do every day, and know why you're doing it."
To buy this writer's latest work, The Holdout, from our bookselling partner, Bookshop, click below. Doing so will also generate income for House of SpeakEasy Foundation – another way we're connecting you, and underserved communities of New York City, with the best writing of today.
BUY NOW
Click below for more:
https://www.houseofspeakeasy.org/you-know-my-methods-apply-them/