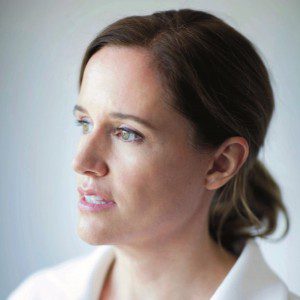 Heather Havrilesky
Heather performed on stage for Seriously Entertaining at the Texas Book Fair on October 27, 2018.
Heather Havrilesky is the author of How to Be a Person in the World and the memoir Disaster Preparedness. Her newest book is Foreverland: On the Divine Tedium of Marriage.She writes the "Ask Polly" column for New York magazine and has written for The New Yorker, The Atlantic, The New York Times Magazine, and NPR's All Things Considered, among others. She was Salon's TV critic for seven years. She lives in Los Angeles with her husband and a loud assortment of dependents, most of them nondeductible.
Purchase this writer's book via our virtual storefront on Bookshop.org, the bookselling platform that supports independent bookstores. A portion of proceeds from all book purchases will go toward helping support SpeakEasy's nonprofit mission and our literary programs on stage, in schools, and on the road with The SpeakEasy Bookmobile.
BUY NOW