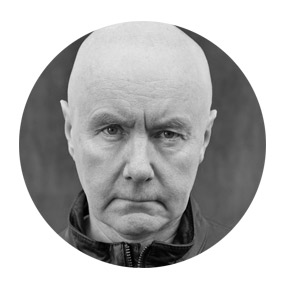 Irvine Welsh
Irvine Welsh is a novelist, playwright, screenwriter and short story writer. His novel Trainspotting was a smash success which went on to receive as many good reviews as disgusted and outraged ones – a pattern of critical reception that continues to this day. Since Danny Boyle's film adaptation of Trainspotting was released in 1996, Irvine Welsh has remained a controversial figure. In recent years he has become a social commentator on many issues including Scottish independence. His other books include Ecstasy, Filth (which was adapted into a film in 2013), Glue, Porno, The Bedroom Secrets of the Master Chefs, If You Liked School You'll Love Work, Skagboys, The Sex Lives of Siamese Twins, and his most recent, A Decent Ride. Welsh lives in Chicago.
In his own words: "I like uncompromising characters. They are tough to deal with in real life, but great fun in fiction."
To buy this writer's work from our bookselling partner, Bookshop, click below. Doing so will also generate income for House of SpeakEasy Foundation – another way we're connecting you, and underserved communities of New York City, with the best writing of today.
BUY NOW