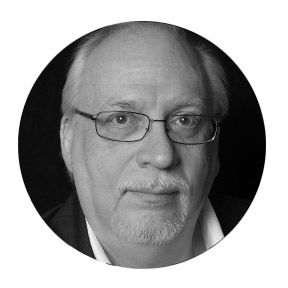 J. Michael Straczynski
J. Michael performed on stage for Seriously Entertaining at Joe's Pub at The Public Theater on September 20, 2016, speaking on the evening's theme, "This Is Not The End."
J. Michael Straczynski has had several careers, first as a reporter for a variety of newspapers and magazines, including Time and The LA Times, selling over 500 articles. He moved into television, writing over 300 produced scripts as a writer-producer for shows like The Twilight Zone and Murder, She Wrote and created his own original series including Babylon 5 and Sense8, which debuted in 2015 on Netflix with two seasons. Turning to film, he wrote Clint Eastwood's Changeling and worked on Thor, World War Z, and other big-budget features. During his fourth career as a writer for such comic books as The Amazing Spider-Man, Rising Stars, Superman: Earth One, and others, he sold nearly 13 million individual issues and his graphic novels consistently hit The New York Times Best Sellers List.
In his own words: "There's trying to dance, and there's dancing. There's trying to write, and there's writing. When you can get out of your own way, and just be in that moment, where you're just doing it, there's no high that compares to that, no truth more easily apprehended, no emotion more easily rendered, than to just watch it happen and write it down."
Purchase this writer's book via our virtual storefront on Bookshop.org, the bookselling platform that supports independent bookstores. A portion of proceeds from all book purchases will go toward helping support SpeakEasy's nonprofit mission and our literary programs on stage, in schools, and on the road with The SpeakEasy Bookmobile.
BUY NOW