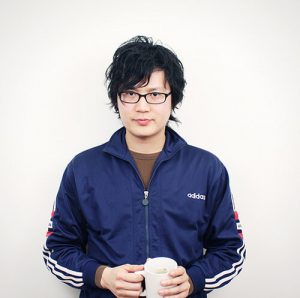 James Yeh
James led a Summer Writing Workshop for SpeakTogether at Talent Unlimited High School on July 20, 2018.
James Yeh is a writer, editor, and journalist. A founding editor of Gigantic and former culture editor at VICE, he currently works as a features editor at The Believer. His stories, essays, interviews, reviews, and other literary work appear in The New York Times, The Guardian, Tin House, The Believer, Dissent, GQ, The Outline, Harper's, BOMB, NOON, The Paris Review Daily, Playboy, and elsewhere. His publication 9/16/10 was noted in Best American Nonrequired Reading 2011, and his story "Girl with Cool, Damp Mouth" was listed as one of Wigleaf's Top 50 flash fictions of 2011.
His fiction has been anthologized in Out of Many: Multiplicity and Divisions in America Today and 30 Under 30: An Anthology of Innovative Fiction by Younger Writers. A recipient of fellowships from the MacDowell Colony and Columbia University, he was a 2011 Center for Fiction fellow, a 2014 writer-in-resident at the Hub City Writers Project, and a 2019 fellow at the Black Mountain Institute. He has been an instructor or a guest lecturer at the School of The New York Times, New School, Drew University, University of Kansas, Clemson University, Columbia University's Summer Immersion Program for High School Students, and elsewhere. He has produced multimedia cultural journalism, serving as a video correspondent for VICE, where he interviewed Marina Abramović, among others. Once, he produced a podcast segment about Andy Kaufman for the Organist. Sometimes he DJs. The son of Taiwanese immigrants to upstate South Carolina, he now lives in Brooklyn, New York, where he cares for an old dog and an older truck. Please don't ask him about the novel he's still working on, but please do act like you're impressed.