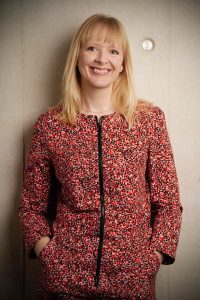 Jennifer Croft
Jennifer performed on our virtual stage for Seriously Entertaining on January 26, 2021, speaking on the evening's theme, "You Don't Say." Watch it below.
Jennifer Croft won the William Saroyan International Prize for Writing for her memoir Homesick and the Man Booker International Prize for her translation from Polish of Nobel laureate Olga Tokarczuk's Flights. Her other translations include Two Sherpas by Sebastián Martínez Daniell, Dislocations by Sylvia Molloy, and A Perfect Cemetery by Federico Falco. She is also the author of Serpientes y escaleras and Notes on Postcards, and she holds a Ph.D. in Comparative Literary Studies from Northwestern University and an MFA in Literary Translation from the University of Iowa.
Purchase this writer's book via our virtual storefront on Bookshop.org, the bookselling platform that supports independent bookstores. A portion of proceeds from all book purchases will go toward helping support SpeakEasy's nonprofit mission and our literary programs on stage, in schools, and on the road with The SpeakEasy Bookmobile.
BUY NOW