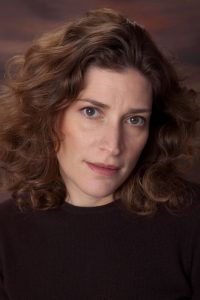 Jennifer Steinhauer
Jennifer performed on our virtual stage for Seriously Entertaining on May 27, 2020, speaking on the evening's theme, "All In Due Time." Watch it below.
Jennifer Steinhauer has covered numerous high-profile beats in her twenty-five-year reporting career at the New York Times, from City Hall bureau chief and Los Angeles bureau chief to Capitol Hill. She won the Newswoman's Club of New York Front Page Deadline Reporting Award in 2006 for her reporting on Hurricane Katrina. She has written a novel about the television business, and two cookbooks. Her most recent book is The Firsts: The Inside Story of the Women Reshaping Congress.
Purchase this writer's book via our virtual storefront on Bookshop.org, the bookselling platform that supports independent bookstores. A portion of proceeds from all book purchases will go toward helping support SpeakEasy's nonprofit mission and our literary programs on stage, in schools, and on the road with The SpeakEasy Bookmobile.
BUY NOW