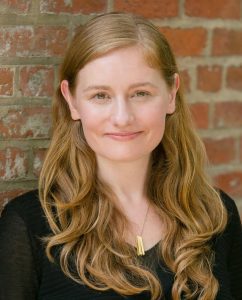 Jessie Chaffee
Jessie led a College Readiness after-school workshop for SpeakTogether at Union Settlement in East Harlem on February 28, 2018.
Jessie Chaffee's debut novel, Florence in Ecstasy, was published in May 2017, and has been published or is forthcoming in Italy, the Czech Republic, Russia, Poland, and Turkey. She was awarded a 2014–15 Fulbright Grant in Creative Writing to Italy to complete the novel, during which time she was the Writer-in-Residence at Florence University of the Arts. Her writing has been published in Literary Hub, Electric Literature, The Rumpus, The Florentine, and Global City Review, among others. She lives in New York City, where she is an editor at Words Without Borders, an online magazine of international literature.
Purchase this writer's book via our virtual storefront on Bookshop.com, the bookselling platform that supports independent bookstores. A portion of proceeds from all book purchases will go toward helping support SpeakEasy's nonprofit mission and our literary programs on stage, in schools, and on the road with The SpeakEasy Bookmobile.
BUY NOW