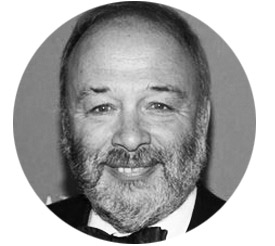 Joe Klein
Joe Klein is the political columnist for Time and the author of six books. His weekly Time column, "In the Arena," covers national and international affairs. Previously, Joe was The New Yorker's Washington correspondent and a political reporter for Newsweek. He has also been a political columnist at New York magazine. In 1996, he published the critically acclaimed Primary Colors, inspired by the 1992 presidential race, anonymously. The novel spent 25 weeks on the New York Times bestseller list, spending nine weeks at number one. His most recent book is Politics Lost: How American Democracy Was Trivialized By People Who Think You're Stupid, a critical look at the manufactured and focus-group-tested nature of today's politics. Joe is the recipient of numerous awards, including two National Headliner Awards for best magazine column. He is a member of the Council on Foreign Relations and a former Guggenheim fellow.
In his own words: "Diversity has been written into the DNA of American life; any institution that lacks a rainbow array has come to seem diminished, if not diseased."
To buy this writer's work from our bookselling partner, Bookshop, click below. Doing so will also generate income for House of SpeakEasy Foundation – another way we're connecting you, and underserved communities of New York City, with the best writing of today.
BUY NOW