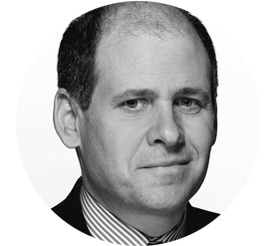 Jonathan Alter
Jonathan performed on stage for Seriously Entertaining at City Winery on May 20, 2014, speaking on the evening's theme, "Ink Runs Dry." Watch it below.  
Jonathan Alter is an award-winning author, reporter, columnist and television analyst. He is the author of three New York Times bestsellers:The Center Holds: Obama and His Enemies, The Promise: President Obama, Year One, and The Defining Moment: FDR's Hundred Days and the Triumph of Hope, also one of the Times' "Notable Books" of the year. His most recent book is called His Very Best: Jimmy Carter, A Life.
Alter spent twenty-eight years at Newsweek, where he was a long-time senior editor and columnist and wrote more than fifty cover stories. He has also written for The New York Times, The Washington Post, The Washington Monthly, The Atlantic, The New Yorker, Vanity Fair, The New Republic, Bloomberg View, and other publications.
Since 1996, Alter has been an analyst and contributing correspondent for NBC News and MSNBC. He is currently an executive producer of Alpha House, a political comedy created by Garry Trudeau and starring John Goodman that debuted on Amazon in the fall of 2013.
In his own words: "Good books have a point of view. They aren't stenography. They shouldn't be stenography, and the tone should be connected to the facts and where they lead."
Purchase this writer's book via our virtual storefront on Bookshop.org, the bookselling platform that supports independent bookstores. A portion of proceeds from all book purchases will go toward helping support SpeakEasy's nonprofit mission and our literary programs on stage, in schools, and on the road with The SpeakEasy Bookmobile.
BUY NOW
Click below for more:
https://www.houseofspeakeasy.org/how-to-win-elections-maybe-sometimes-influence-people-jonathan-alter-on-obama-v-romney/