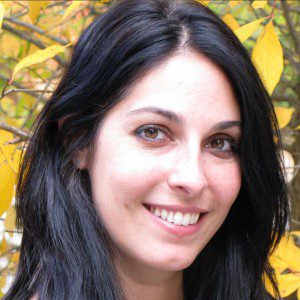 Joselin Linder
Joselin performed on stage for Seriously Entertaining at Joe's Pub at The Public Theater on March 20, 2018, speaking on the evening's theme, "A Matter Of Time."
Joselin Linder is a New York Times published writer and a regular contributor to the New York Post. Her book, The Family Gene was featured on a 2020 episode of HLN's Something's Killing Me. At the Tedx Gowanus in 2014, she first spoke of her family gene and the deadly illness to which it leads. Her work has also been featured on This American Life, Storycollider, Morning Edition, and Life of the Law.
In her own words: "I write about tragedy with humor because it's palatable and entertaining. Your chances of being heard increase. And the chance people will continue to listen to you increases as well."
Purchase this writer's book via our virtual storefront on Bookshop.org, the bookselling platform that supports independent bookstores. A portion of proceeds from all book purchases will go toward helping support SpeakEasy's nonprofit mission and our literary programs on stage, in schools, and on the road with The SpeakEasy Bookmobile.
BUY NOW