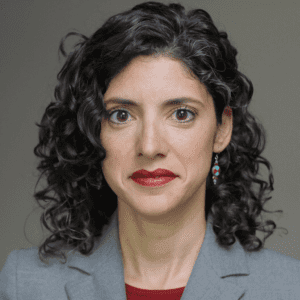 Julie Scelfo
Julie performed on stage for Seriously Entertaining at Joe's Pub at The Public Theater on November 1, 2018, speaking on the evening's theme, "Fear Itself."
Julie Scelfo is a former staff writer/current contributor to The New York Times, where her stories about society and human behavior reframe popular ideas and ask us to rethink our basic assumptions. Scelfo has contributed to The St. James Encyclopedia of Popular Culture, Ad Nauseam: A Survivor's Guide to American Consumer Culture and her work has also appeared in Salon, Oprah's O Magazine, Epicurious, Time Out New York, and LitHub. Scelfo's most recent work is The Women Who Made New York.
In her own words: "My writing style is almost always based on finding the magic in other people's voices. NYC streets are an endless source of inspiration, as are food, art, other writers, and all the vagaries of the human species."
Purchase this writer's book via our virtual storefront on Bookshop.org, the bookselling platform that supports independent bookstores. A portion of proceeds from all book purchases will go toward helping support SpeakEasy's nonprofit mission and our literary programs on stage, in schools, and on the road with The SpeakEasy Bookmobile.
BUY NOW